Northampton Lions deliver again!
Published on 30 November 2021 05:12 PM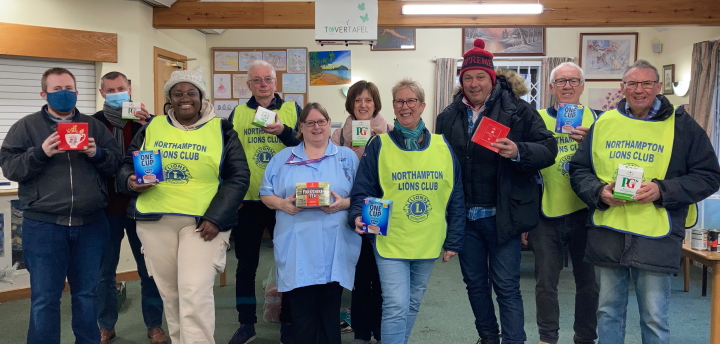 "You will make a lot of people very happy"
Once again we say a huge thank you to the Northampton Lions Club whose motto is "We serve" and who consider the season of goodwill to be a time when we should all help and remember others less fortunate than ourselves. We are delighted to accept their "Can Collection" so that we can give the groceries and festive goodies, which have been donated by people living in Northampton, to vulnerable older people in our community.
Older people, especially those with chronic health conditions or a disability are still being affected by the coronavirus pandemic. Many clubs and support groups are either not meeting in person or not running at all. Families are still nervous of getting together in case they pass on the virus to their loved one, so many people are not sure whether they will see their loved ones this Christmas. The Northampton Lions Club and Age UK Northamptonshire work in partnership to distribute a festive food parcel (in a brand new cloth bag) to people they know are possibly spending Christmas alone or are unlikely to be receiving many presents.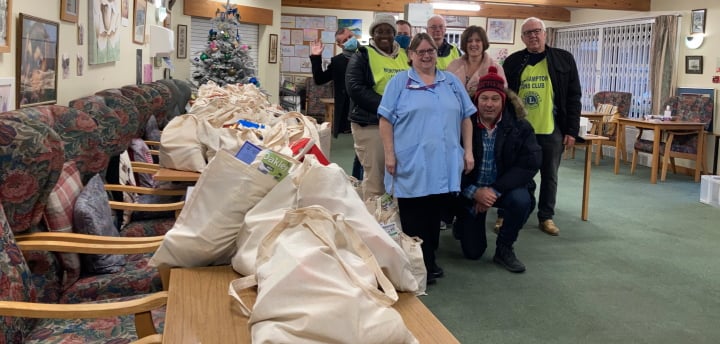 The donations were packed by volunteers in covid-safe conditions into a magnificent total of 93 bags and will be given to Age UK Northamptonshire clients in the local area. Thank you to everyone who has supported this community project. You can be sure that, in the words of our day centre manager Mark Morgan, "You will make a lot of people very happy."