Supporting the NHS Vaccination Centre
Published on 04 February 2021 10:50 AM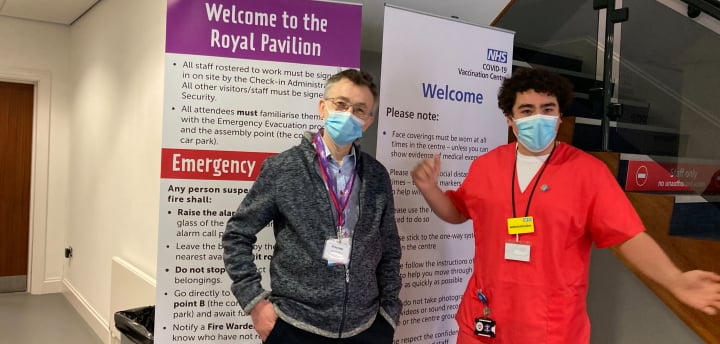 Age UK Northamptonshire is honoured to be able to help the NHS
From Monday 1st February volunteers from Age UK Northamptonshire will be supporting the NHS at Northamptonshire's NHS Covid-19 Vaccination Centre in Moulton Park. We are honoured and thrilled that ten volunteers from Age UK Northamptonshire will be joining the fantastic team effort on site, working as Patients and Carer Liaison. We will be welcoming people to the centre and providing support where it is needed, seven days a week, 10am to 3pm. Our volunteers are a mixture of staff volunteering in their own time as well as our normal volunteers who have asked to be able to help.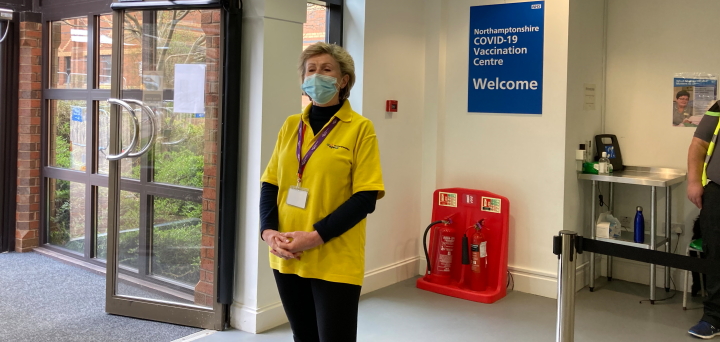 Look out for our volunteers wearing yellow t-shirts at Moulton Park.
We are all thrilled to be able to work alongside our colleagues at Northamptonshire Carers in supporting the many organisations in Northamptonshire working for the benefit of everyone in our community. We say a huge thank you to the East Midlands Ambulance Service, Primary Care, Northamptonshire Healthcare Foundation Trust, Social Care, the Voluntary Sector and everyone involved in keeping Northamptonshire safe.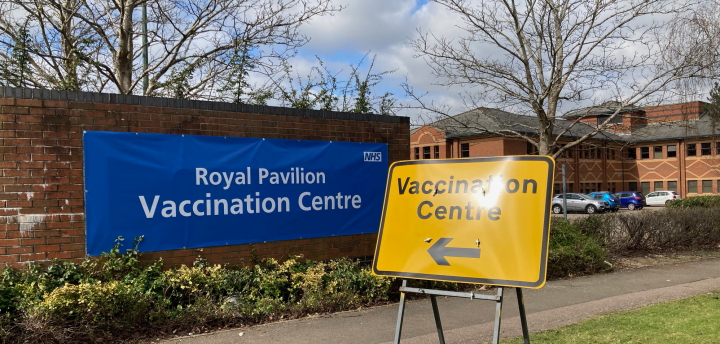 We will be supporting the NHS until the vaccination programme is completed.