Platinum Jubilee fun
Published on 01 June 2022 02:53 PM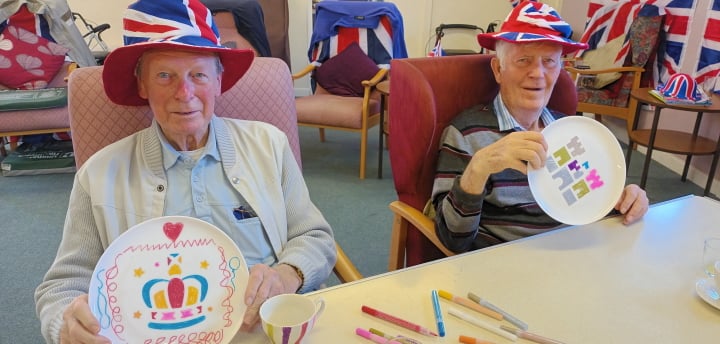 Age UK Northamptonshire celebrates with Jubilee-themed activities
One of the best things about attending one of our day centres is that there is always something fun and topical to enjoy. This week our day centre clients have been having a whale of a time, taking part in Platinum Jubilee-themed activities and feeling part of the royal celebrations. Les and Nev [pictured above], enjoyed decorating plates at our day centre in Rockingham Road in Kettering with Mark Morgan and his team. They also enjoyed special Jubilee-themed entertainment and a scrumptious cream tea.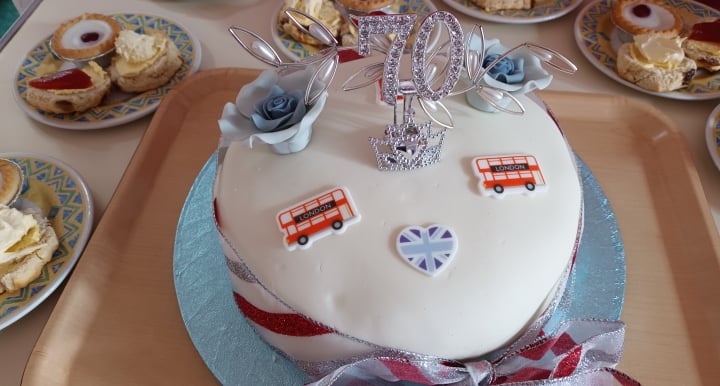 A delicious Jubilee cake was kindly baked by Fred's wife Jill.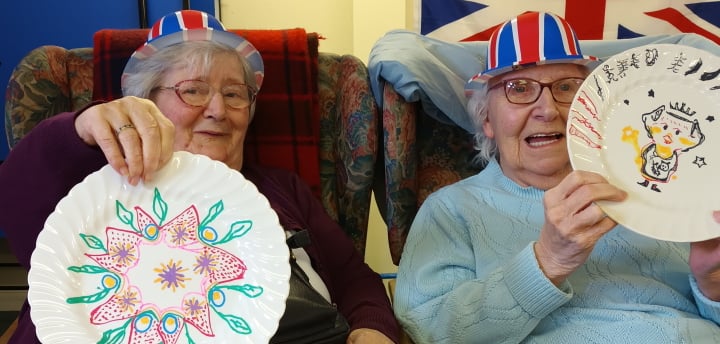 Stella and Pam also spent the day painting plates together.
The Union Jack flies proudly from the William and Patricia Venton Centre.
Our thanks to day centre client Derek for gamely agreeing to hoist the flag up the flagpole for us.
Queen Shirley records a short Jubilee message
In the week before the Platinum Jubilee bank holidays, Shirley was chosen to be "Queen for the day". Our day centres are a place where older people can meet friends and enjoy being well looked after.