This is a busy time for our Gardening Service

We are doing our best to meet demand for this service, but we are currently unable to accept more referrals in the Northampton area and in the south and west of the county, as we need more gardeners. If you would like to work for us please get in touch.
Call us on 01604 611200
Our reliable gardeners provide a general maintenance service

We can mow the lawn and tidy the edges, clear weeds from flowerbeds and driveways, fill plant tubs and restock the borders. Our gardeners can also cut back shrubs and hedges. We can even restock the bird feeders so they don't get forgotten. We will help you keep your garden how you like it.
We are following social distancing and other measures to keep our clients and staff safe.
Gardeners in most areas of Northamptonshire
We have gardeners in most areas of the county. We aim to provide general maintenance, doing the work in the garden that suits you. For larger jobs and landscaping work you may find it helpful to contact a gardener on our Business and Trades Directory.
Special arrangements during the coronavirus pandemic
Please call us to discuss what arrangements willl suit you best.
If our gardeners need access to an electric socket they will use one that is outside the client's property. If this is not possible they can use a socket in the property if it is near an outside door, having first discussed how to do this safely with the client before visiting.
Our gardeners will follow social distancing guidance and use gloves and hand sanitiser as needed.
Who is it for?
People aged 60 and over living in Northamptonshire.
Our gardeners are a familiar visitor who can be trusted to have the welfare of their clients at heart. Keeping the front garden tidy, for example, can help deter doorstep crime.
How much does it cost?
We charge £21 per hour
Payment is made by invoice
For larger jobs we can provide a free written quotation without obligation.
Call us on 01604 611200 or 07824 321857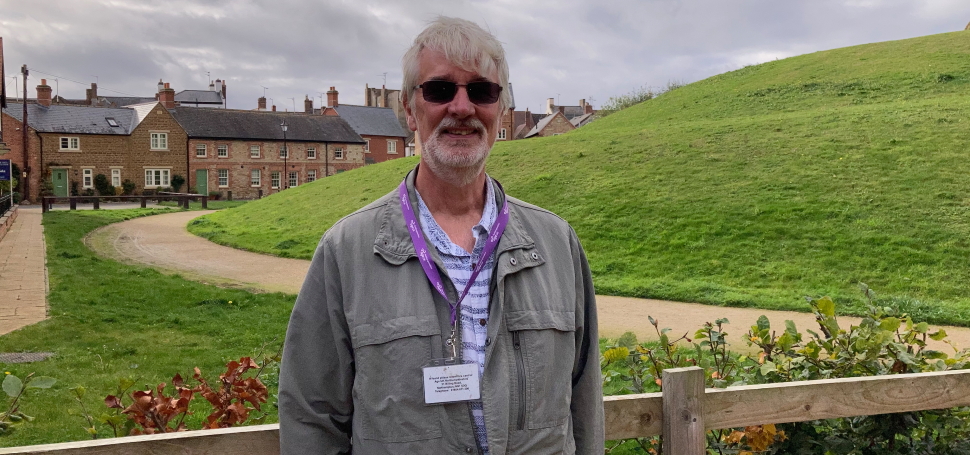 Martin is our gardener in Towcester
Our workforce is made up of paid staff and some volunteers. We cover the whole of Northamptonshire and will do our best to provide a regular service that suits you.
Please get in touch!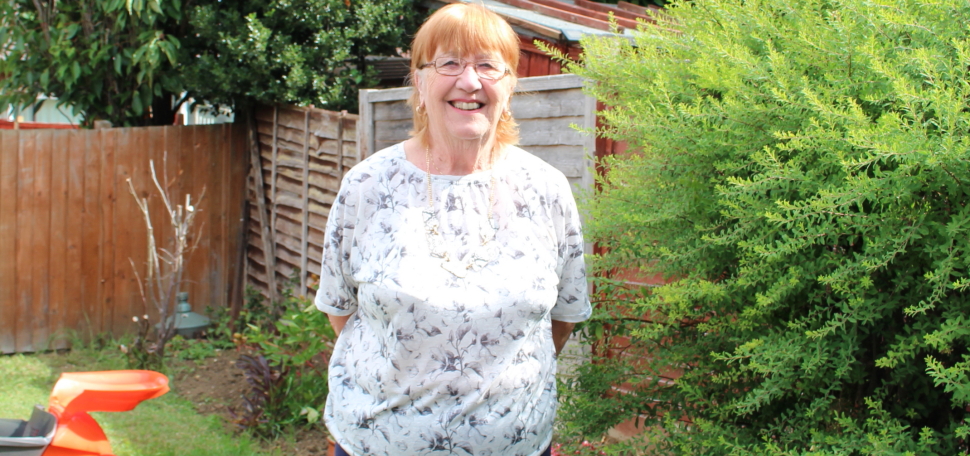 Gillian says
"Dean my gardener does a really good job in the garden every week. I can't manage the grasscutting and heavier jobs myself, so it is wonderful to have someone reliable to do them for me."
"Super-impressed with Ralph, lovely guy. Mum always talks much more when he's been."
Not everyone wants to chat, but being visited by a friendly person who will pay attention to your welfare can make a huge difference to an older person's wellbeing.
Looking for landscaping or fencing contractors?
If you're looking for something more than a garden maintenance service why not have a look at our Business and Trades Directory. We do not charge you for using the Business Directory.