Dementia event for carers
Published on 29 June 2018 02:10 PM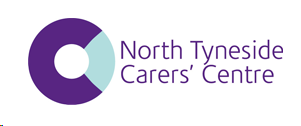 This event is aimed at unpaid carers who look after someone with dementia.
Tuesday 17th July 2018 from 10am – 3pm
Wallsend Memorial Hall
10 Frank Street,
Wallsend. NE28 6RN.
Programme:
(9:30am Coffee & Registration)
Free Event with lunch and refreshments provided.
Presentation topics: Newcastle University - What brain scans tell us; Top tips for carers; Useful online training.
Market Place - A variety of stalls from local organisations who can offer help and support to people living with dementia and their carers.
Workshops - Improving communication and dealing with challenging behaviour; Coping and emergency planning.
BOOKING IS ESSENTIAL
Please contact the Carers' Centre on 0191 643 2298
Unable to leave the person you care for?
Age UK North Tyneside are running stimulating activities for people with dementia while the conference takes place, so carers can attend.
PLEASE RING TO BOOK A PLACE.
(0191) 643 2298