Aviva Community Fund
Published on 25 October 2018 11:24 AM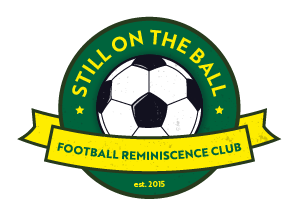 Your Vote can Score with Imaginative Dementia Project
We've entered the Aviva Community Fund to win funds for our football reminiscence group 'Still on the Ball.'
What is the Aviva Community Fund?
The Aviva Community Fund gives out funding to local projects that are making a positive change in their community. The projects with the most votes are considered by a panel of judges.
We've applied for funding in the Health and Wellbeing category and if successful, we will use the money to run our 'Still on the Ball' monthly football reminiscence groups for older people, including those living with dementia. The regular gatherings using the songs the sights and top players help the memories come alive for dozens of older fans who may struggle to recall the details of their present daily life.
We are currently running two monthly groups, one at Norwich City Football Club and a new group at Harriet Court residential home in Lakenham.
How to get involved
It only takes a few minutes to cast your vote online by registering at
https://community-fund.aviva.co.uk/voting/project/view/4-3168
Voting closes at midday, 20 November 2018
Your support will really make a difference to the lives of older people living in Norwich.