Walking football tournament to launch two new clubs in Norwich
Published on 14 May 2021 04:53 PM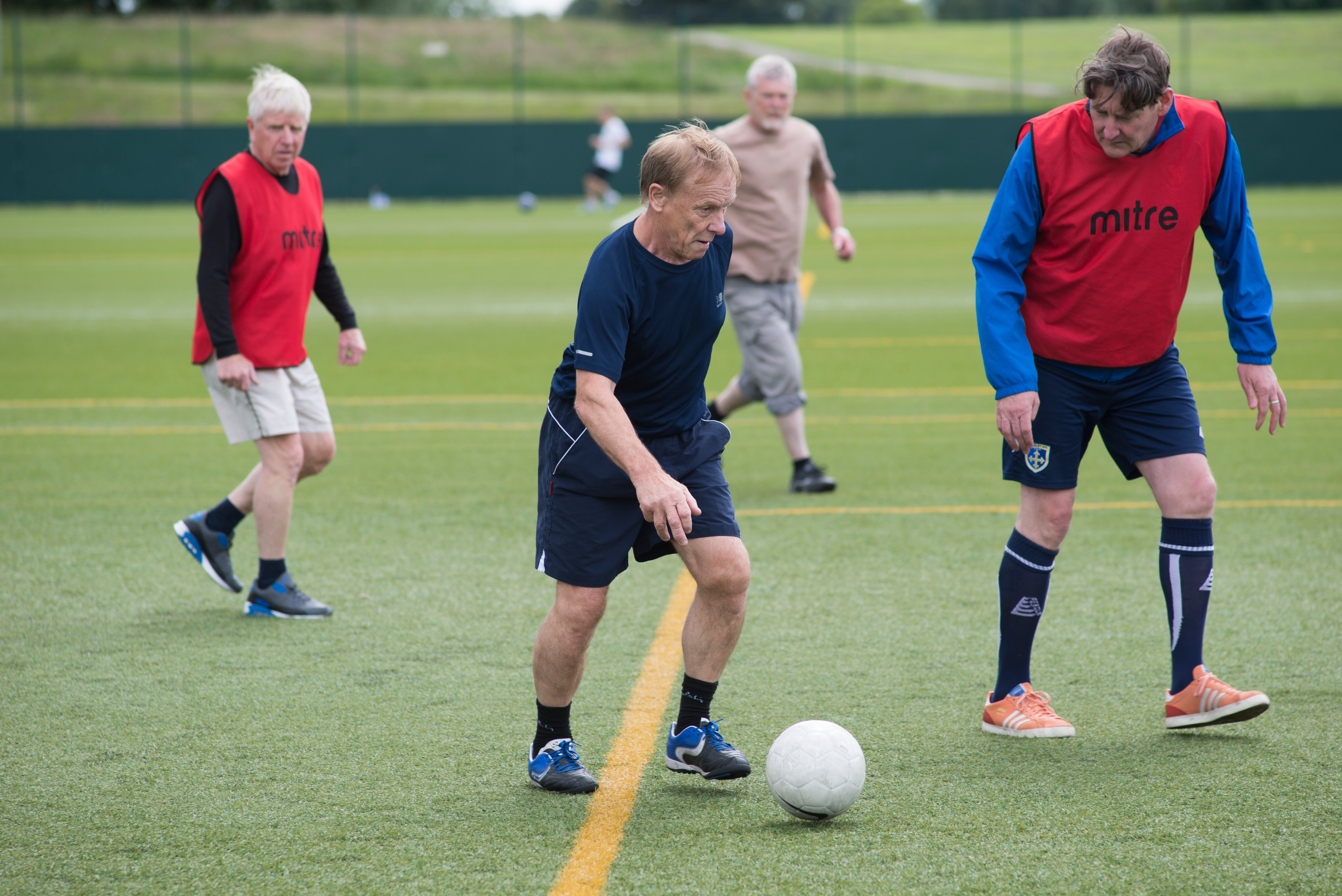 Age UK Norwich, in partnership with Norfolk FA, is excited to announce that we will be hosting a walking football tournament at the end of June 2021 to showcase the sport within the county, thanks to funding from Sports England. We'll also be creating two new clubs in the city, to add to our range of groups and activities to help people keep active, healthy and connected.
Walking Football is is a fun, friendly and safe way of engaging in physical activity for both men and women in later life. It's open to all, whether you've played football before or not and regardless of age. It's great for the mind as well as the body and is a sociable sport, giving everyone involved the chance to make new friends and enjoy being part of a team.
Former Norwich City player Jeremy Goss, who is part of the charity team leading the event said "We want this tournament to raise the profile of walking football in Norwich and Norfolk. It's a great way to keep active and fit, with the added benefits of the friendship and support that comes with joining a team. Many people give up football in their 30s-40s due to the intensity of the game, but through walking football it's a great way to keep playing , and supporting a positive healthy lifestyle as we age. That's the beauty of this slower paced version, its inclusive to anyone who wants to try it."
"There are already a number of teams in the county, but through this event, we aim to attract a new wave of players. The more players, the stronger those groups become and demand for more teams. We also welcome interest from local businesses and organisations who are interested in supporting the event through sponsorship or by encouraging their staff to enter a team as part of workplace wellbeing."
If you would like to register your interest to join one of our new teams, or would like to enter a team into the June Tournament, please contact Heather.Stabler@ageuknorwich.org.uk or call 07435 984 683.
For corporate support or sponsorship, please contact jeremy.goss@ageuknorwich.org.uk
BBC Radio Norfolk Interview
Listen to our very own Jeremy Goss talking about our Walking Football club and tournament (3.11 mins in - available until 18 July)