Winter Warmth 2019/20
Published on 29 October 2019 11:42 AM

Now the clocks have gone back and the nights are getting darker and colder, Solihull Council is reminding residents of the importance of staying warm and well this winter.
Co-ordinated by Solihull Council and Age UK Solihull, The Winter Warmth campaign is offering free advice, information and practical assistance to residents who are at risk from the cold. The service is not just for elderly or unwell residents. Instead, it is for anyone who needs help staying warm this winter.
The helpline has re-opened on 0121 704 8080 and is open Monday to Friday, 9am to 5pm, offering help with issues such as:
Providing emergency heaters if your heating breaks down
Receiving a 'Safe and Well' visit from West Midlands Fire Service
Making a 'Warm Home Discount' application and joining the 'Priority Services Register'
Finding a tradesperson for emergency repairs
Practical help on making your home warmer this winter
Advice on finding a cheaper energy provider
Benefits and debt advice.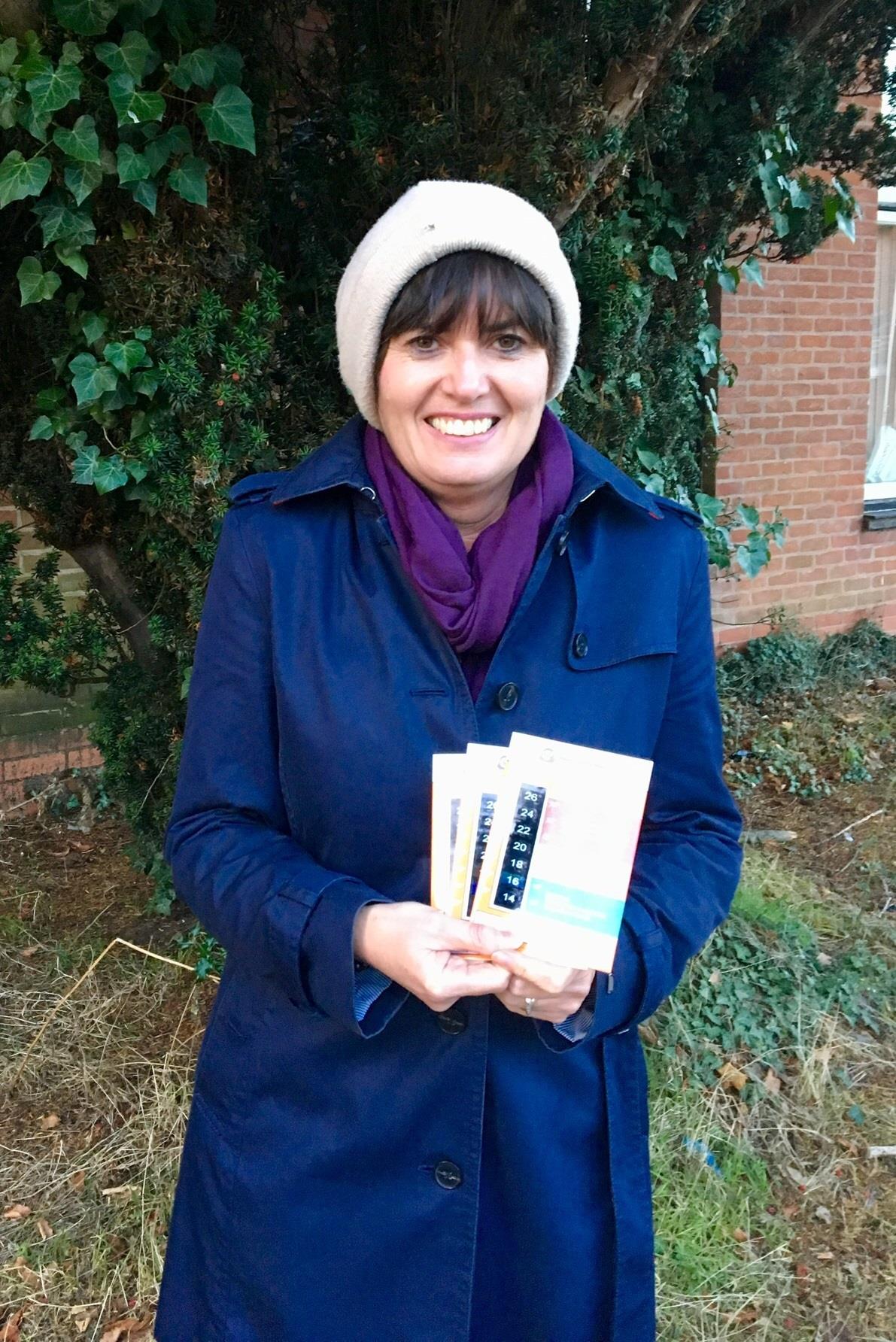 Councillor Karen Grinsell, Deputy Leader and Cabinet Member for Adult Social Care and Health said: "The Winter Warmth campaign will help to keep vulnerable residents safe this winter. I'd urge friends, relatives and neighbours of 'at risk' residents to keep an eye out during the winter months and call the helpline if there's any concern."
Lucy Garratt, Director of Services at Age UK Solihull, said: "Cold weather can be dangerous for some residents of the borough. Older people and residents with respiratory or cardiovascular illnesses are particularly at risk during the colder months and therefore it is essential that people call the helpline if they are having any difficulty in staying warm."
Top tips for keeping warm this winter
Keep your main living area at 21°C and other rooms at 18°C
Have at least one hot meal and hot drinks throughout the day
Layer up - many layers of clothing are best
Keep the heating on overnight
Have your gas appliances and boiler serviced
Keep doors and windows closed
Move about as much as possible when you are indoors
Remember that anyone aged 65 years and over as well as anyone with a long term condition such as asthma can receive a free flu vaccination as they are more vulnerable and may suffer more than most people if they catch flu. Anyone in these groups is urged to visit their GP or local pharmacy to have a free flu vaccination.
Why is the Winter Warmth campaign important?
People with pre-existing medical conditions, usually related to heart and respiratory problems, are most at risk during the winter. Cold temperatures can be very dangerous to older people's health as they not only increase the likelihood and severity of flu, chest infections and other respiratory problems, but they also raise blood pressure which puts people at greater risk of heart attacks and strokes.
There are a number of reasons for cold related illness and mortality from poorly insulated homes to sustained low indoor temperatures. Living room temperatures should ideally be kept at 70F (21°C) and above whereas bedroom temperatures should be kept at a minimum of 64F (18°C).
Being cold, even for just a short amount of time can be very dangerous as it increases the risk of associated health problems and preventable deaths during the winter.
The dedicated helpline can offer you help with emergencies such as providing temporary heaters, electric blankets, grants, finding a trades person or can offer general advice on finding your cheapest energy supplier, benefits and debt.
Take control of your energy usage with a Smart Meter
Having a Smart Meter can save you money and help you to be in more control of your energy usage.
We're all entitled to a smart meter and your energy supplier will contact you between now and 2020 to arrange your installation at no extra cost.
Some of us will have to wait longer than others to get our meter, but you can ask your energy supplier directly to see if you can have yours fitted now. How soon you can get your meter depends on your energy supplier, where you live and what kind of home you live in.
There are three straightforward steps to getting a smart meter installed:
Ask your supplier - we'll all be offered a smart meter by 2020. Contact yours directly to see if you can get a smart meter fitted now.
You fix a time and day for your supplier to come and install your smart meter (either you, or if you can't be there yourself, a nominated, responsible adult will need to be present during installation).
Your supplier fits the meter and shows you how to use the in-home display.
How can a Smart Meter save you money?
Smart meters make it easier for us to identify the situations where we're using a lot of energy and might want to make changes to reduce it.
If you use the information shown on your in-home display to help reduce your energy use, you should be able to cut your energy costs. Smart meters also mean accurate bills, so you can be confident that you're only paying for what you've actually used, rather than overpaying, as you sometimes do with estimates.
Do you qualify for free central heating?
A new project lead by Solihull Council is offering some residents free gas central heating.
The project will focus on the installation of first time gas central heating to homes where gas is not the primary heating source. Where electricity is used for heating it will be replaced with gas condensing boilers with the aim of improving energy efficiency and reducing the running costs for residents.
The project will support up to 125 owner-occupied households from fuel poor areas or those on low incomes. The aim is to help improve the health of local people which could be made worse by living in a cold home.
If you don't currently have gas central heating and think you might be eligible for this scheme then please either:
For further information about this project, see the leaflet below
If you find yourself requiring help this winter, telephone the helpline:
Winter Warmth Helpline: 0121 704 8080
You can also request a free temperature/information card, packed full of information and tips, to monitor your indoor warmth.
More information
For more details about Winter Warmth you can contact Age UK Solihull by calling 0121 704 8080 or by visiting one of our local Community Advice Hubs, which are located at Chelmsley Wood Library and The Core. You can also find out more online by clicking the pink button.
Staying safe and well during the darker nights
The nights are getting longer, colder and darker and although crime in the borough remains low, it can spike at this time of year.
To combat this, the Safer Solihull Partnership – which includes the council, police, fire service, health, Age UK Solihull and other organisations – is working hard to keep residents safe and well.