Group of grannies raise funds for older people
Published on 18 May 2022 11:00 AM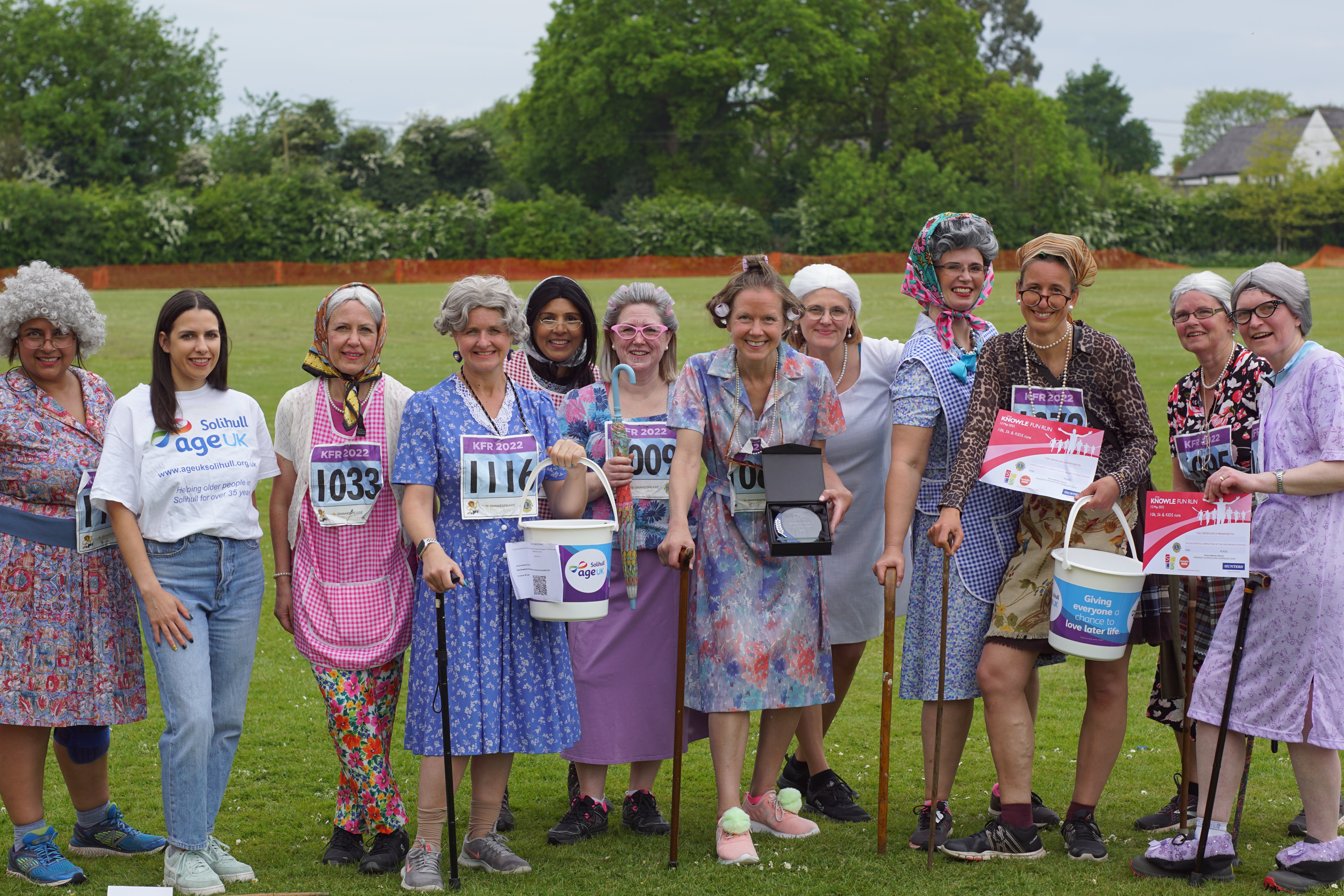 A group of Solihull mums dusted off their slippers and whipped out their walking sticks to take part in the Knowle Fun Run, organised by Knowle & Dorridge Lions Club, on Sunday 15 May 2022.
Yvette Fletcher, Elizabeth Argyle, Marie Howarth, Gail Lawson, Nita Grantham, Ranbir Sahota, Sharon Coane, Wenke Langhoff-Gold, Frances Bate, Oxana Hafeez and Samantha Turner had already taken part in the run twice previously, dressing as grannies each time.
This year they decided to try to make a difference with their run, by raising money for Age UK Solihull, a local charity that supports older people in the Solihull borough with some of the challenges faced in later life.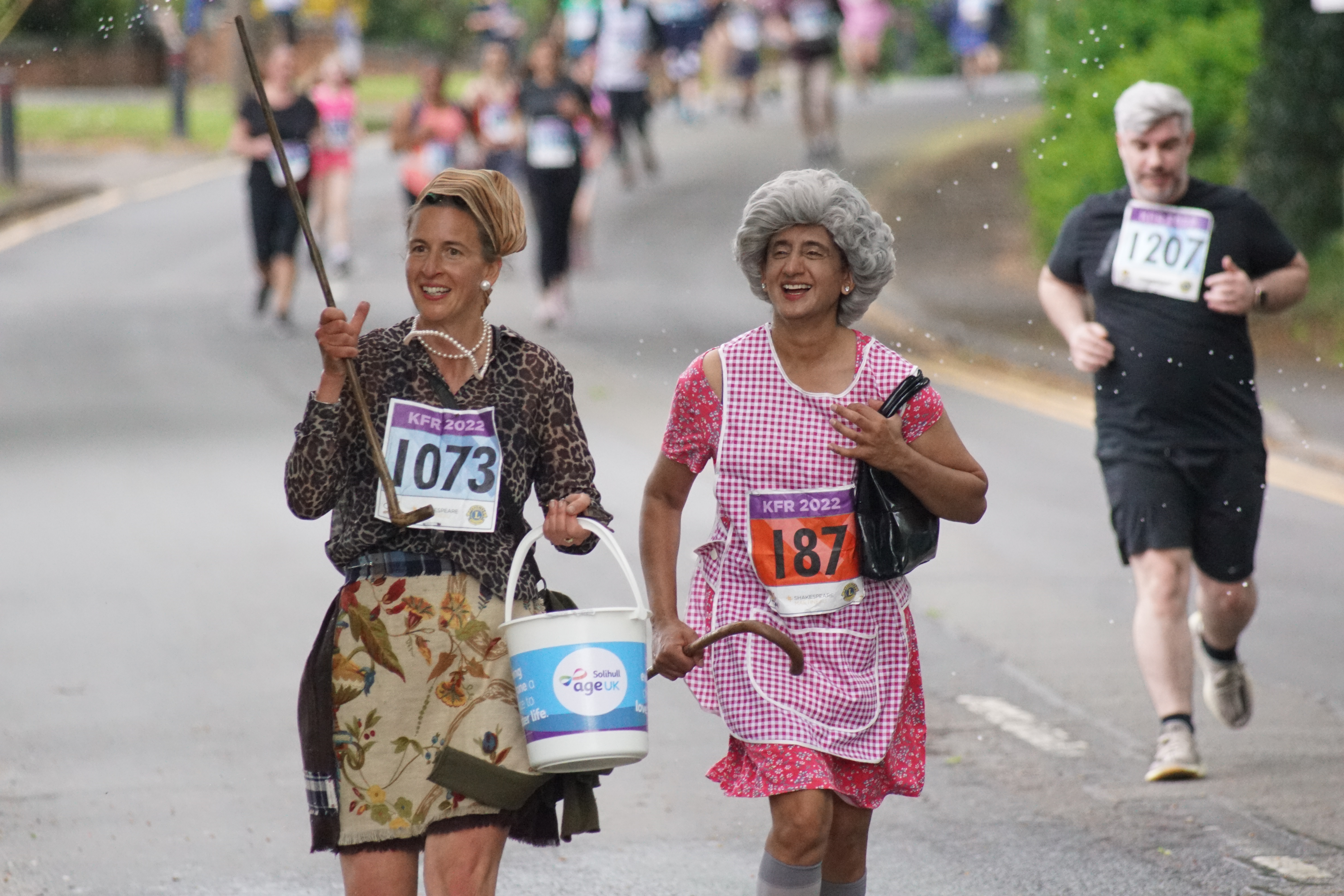 The group completed the 5km course, except Suki (right), who braved the 10km option.
The grannies raised over £1,000 via their online fundraising page in addition to cash donations they collected in buckets as they ran.
Also taking part in the run was Age UK Solihull supporter, Manish Kumar, who took on the 10k course and raised £158 on his JustGiving page.
Yvette Fletcher, one of the grannies and a previous employee of Age UK Solihull, said, "Having worked for Age UK Solihull as a Home Support Worker, I have seen the real difference the charity's services can make to an older person's life. From practical support around the home, befriending and emotional support, to falls prevention classes, social clubs and advice, they all contribute towards helping older people feel less vulnerable and isolated and more 'themselves'.
"One housebound gentleman told me that having a friendly face from Age UK Solihull, once a week, for a chat and to look through photo albums, gave him something to look forward to, and he felt 'less lonely' and more connected with the 'goings on' in the outside world."
Rebecca Jacob, Digital Marketing and Fundraising Manager at Age UK Solihull said, "It was wonderful to see Yvette and the rest of the grannies having so much fun running in their fabulous outfits. They raised plenty of smiles, as well as raising an incredible amount which will help us make a real difference to older people in Solihull.
"We are a local charity and all the money raised will stay in Solihull to help us support around 10,000 older people in the borough each year. Thank you and well done to the grannies and our other runner, Manish, for choosing to raise funds for Age UK Solihull by completing this year's Knowle Fun Run."