Socially Distant Fundraising
Have fun and raise funds while keeping yourself and others safe!
Due to the coronavirus crisis, we have had to cancel several fundraising events and close our shops, but you can still raise funds to help us continue with our important work in Solihull. Have a look through our ideas and see if you'd like to give one a go.
Virtual fundraising ideas
Are you game?

Challenge some friends to a virtual games tournament. You could play video games against each other or record yourselves trying to do the most keepie uppies, shoot the most basketball hoops, do the most sit ups, or skip or hula hoop for the longest. Donate to take part and ask others to sponsor you.

Donate your commute

If you are working from home, could you donate what you would have spent on commuting to and from work over a week or month? Or how about the price of your daily coffee? These expenses soon add up, and could make a huge difference to local older people.

On yer bike!

Explore your local area on two wheels and ask people to sponsor you. Set yourself a challenge, with a route to suit you. You don't even have to ride a bike - how about completing the route on a unicycle, skateboard, wheelchair, or any other self-propelled wheeled transport?
Dress up!

Get the kids and adults alike to don their best fancy dress. Or ask your coworkers to wear their smartest attire while working from home. Ask everyone to make a small donation to take part.

Brave the shave!

Has your hair grown wild during lockdown? Why not take the plunge and get a buzz cut? If hairdressers are open you could book an appointment, or do it yourself at home. Ask your friends, family and colleagues to sponsor you to brave the shave.

Dance off!

Create a playlist and invite your friends for a virtual disco over video chat. Have a competitive dance off, or just enjoy a friendly boogie together. Donate to join in.

Cook up a storm!

Enjoy a virtual dinner party or a cheese and wine evening with friends over a video call, or a socially distanced outside gathering (when guidelines allow), and ask everyone to donate the price of a meal out.
Movie Night

Create a Netflix party and ask people to donate the cost of a cinema ticket to join in.

Turn the lights down and grab some popcorn for the full cinema experience!

Give it up!

Is there something you thought you could never live without? Challenge yourself to give up your vice for a week, a month or even longer, and ask people to sponsor you. Don't forget to share your progress along the way!

Drinks are on you!

Even when pubs and bars are open, you still can't go in big groups so won't be buying any big rounds of drinks.

Could you donate the cost of a round to us instead?

Donate your birthday!

If you've got a birthday or other special occasion coming up, you could ask your friends and family to make a donation in your honour. They can donate here or you can create a Facebook birthday fundraiser below.
Declutter and Donate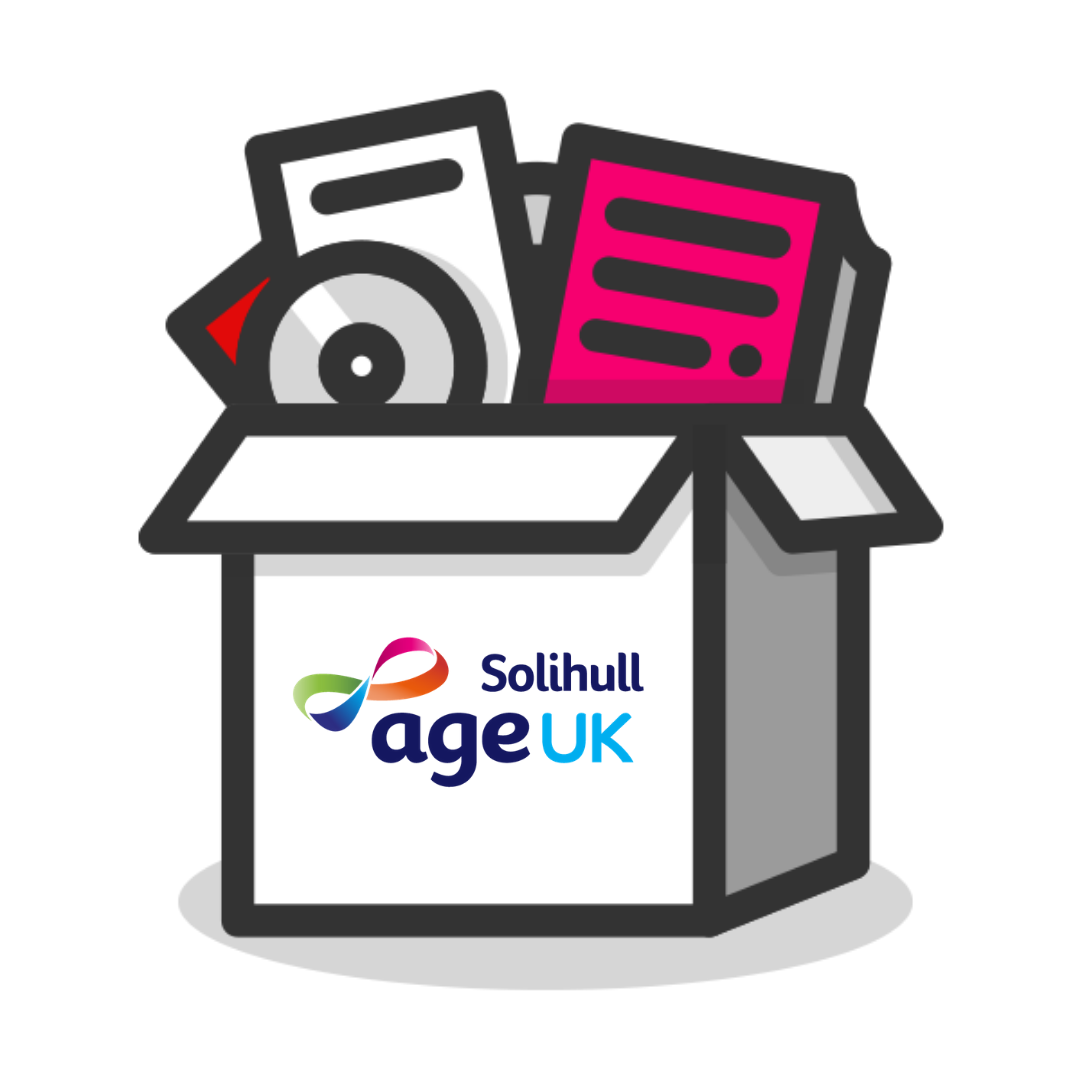 #DeclutterAndDonate to support our work with your unwanted items.
Virgin Money Giving have partnered with trade-in site Ziffit, so you can donate the value of old books, games, CDs and DVDs straight to Age UK Solihull.
Simpy download the Ziffit app, scan the barcodes of your items, and click 'Complete trade' when you're done. When selecting your payment method, click 'Donation' and search for Age UK Solihull. You will then need to pack up your items and send them off using Ziffit's free courier or drop-off service, and the value of your items will be donated straight to our Virgin Money Giving page.
If you are not able to download the app, you can head to our unique Ziffit link, but you will need to manually enter the items' barcodes.
Get sponsored
Make sure you tell us about your fundraising so we can share your journey!
The Big Knit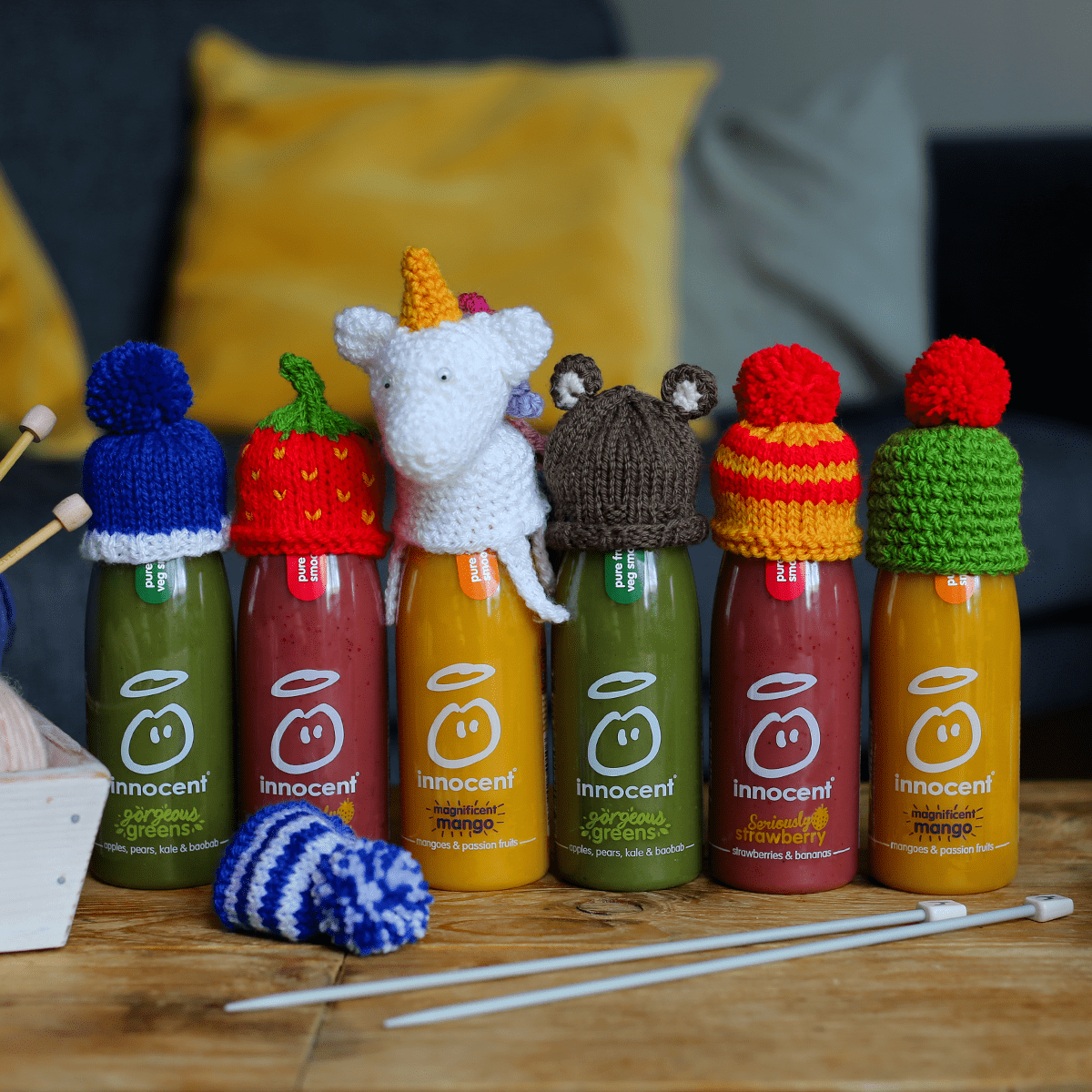 We've been advised by Age UK (national) that The Big Knit will be going ahead again in 2020, so please feel free to get knitting if you find yourself at a loose end durig isolation/lockdown. We receive 25p per hat knitted for us, which is needed now more than ever.
Need more ideas?
Download our Fundraising Pack for plenty more ideas. From cake sales to dinner parties, you are sure to find one to suit you.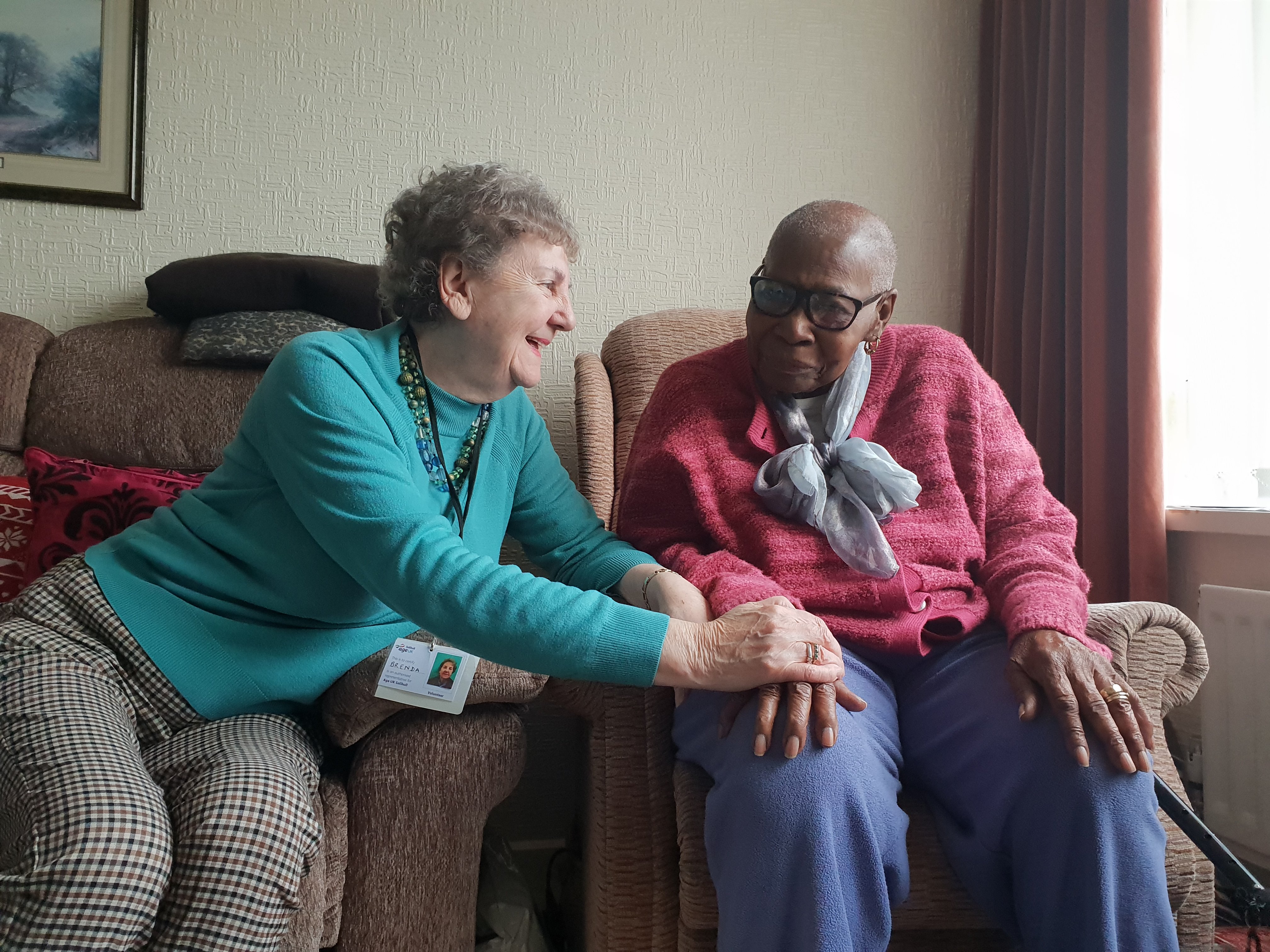 Why support Age UK Solihull?
We are a local charity that provides advice, practical support and companionship to over 10,000 older people in Solihull each year.
As little as £5 could pay for a volunteer Befriender, like Brenda, to visit an older person like Josie.
Josie lives alone, and looks forward to Brenda's visit each week. She says, "We talk and discuss daily life. Nothing out of the ordinary, just a bit of socialization. It's the company...you feel good having someone to talk with."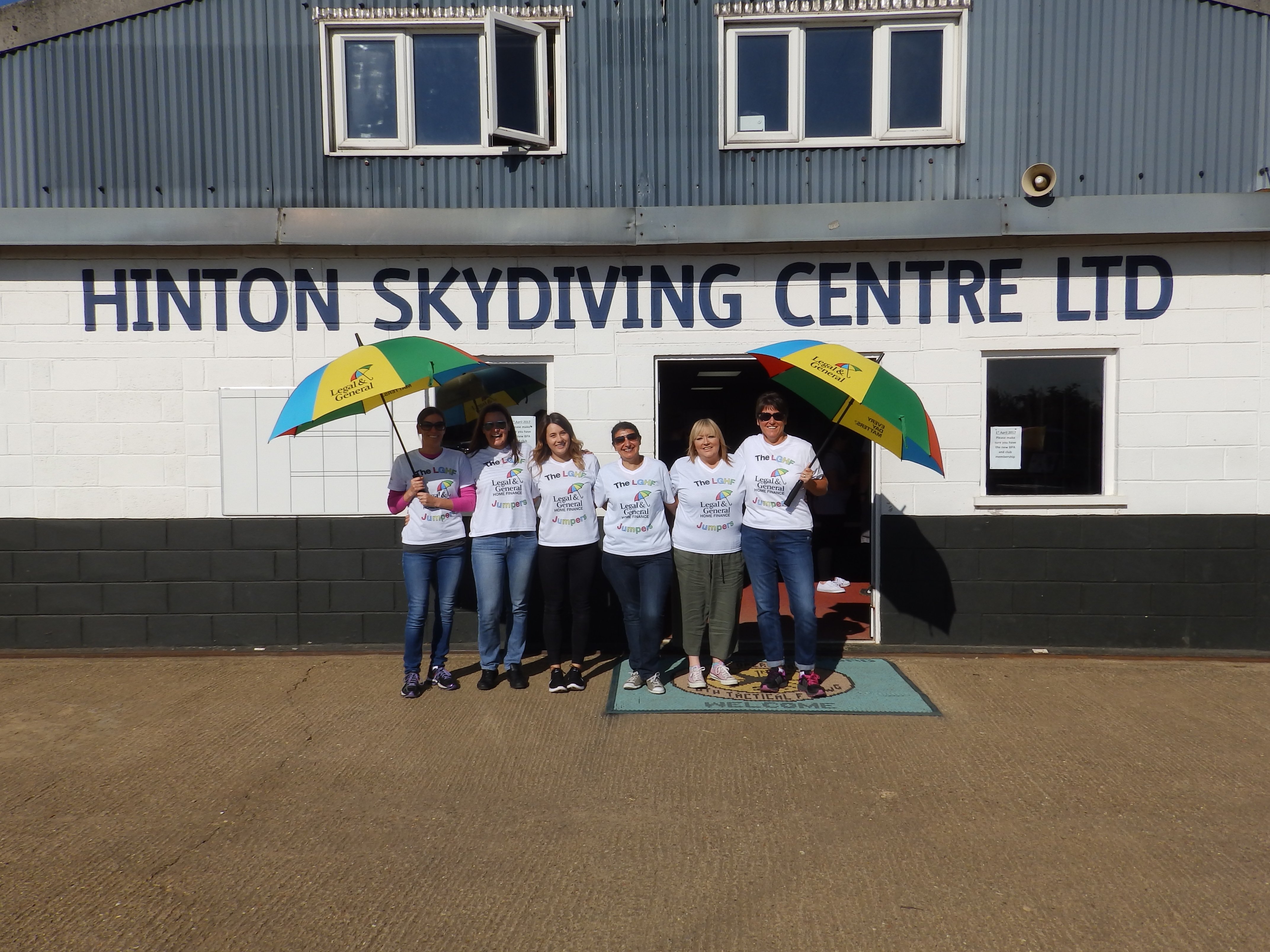 Read about our supporters who have fundraised for us in the past.