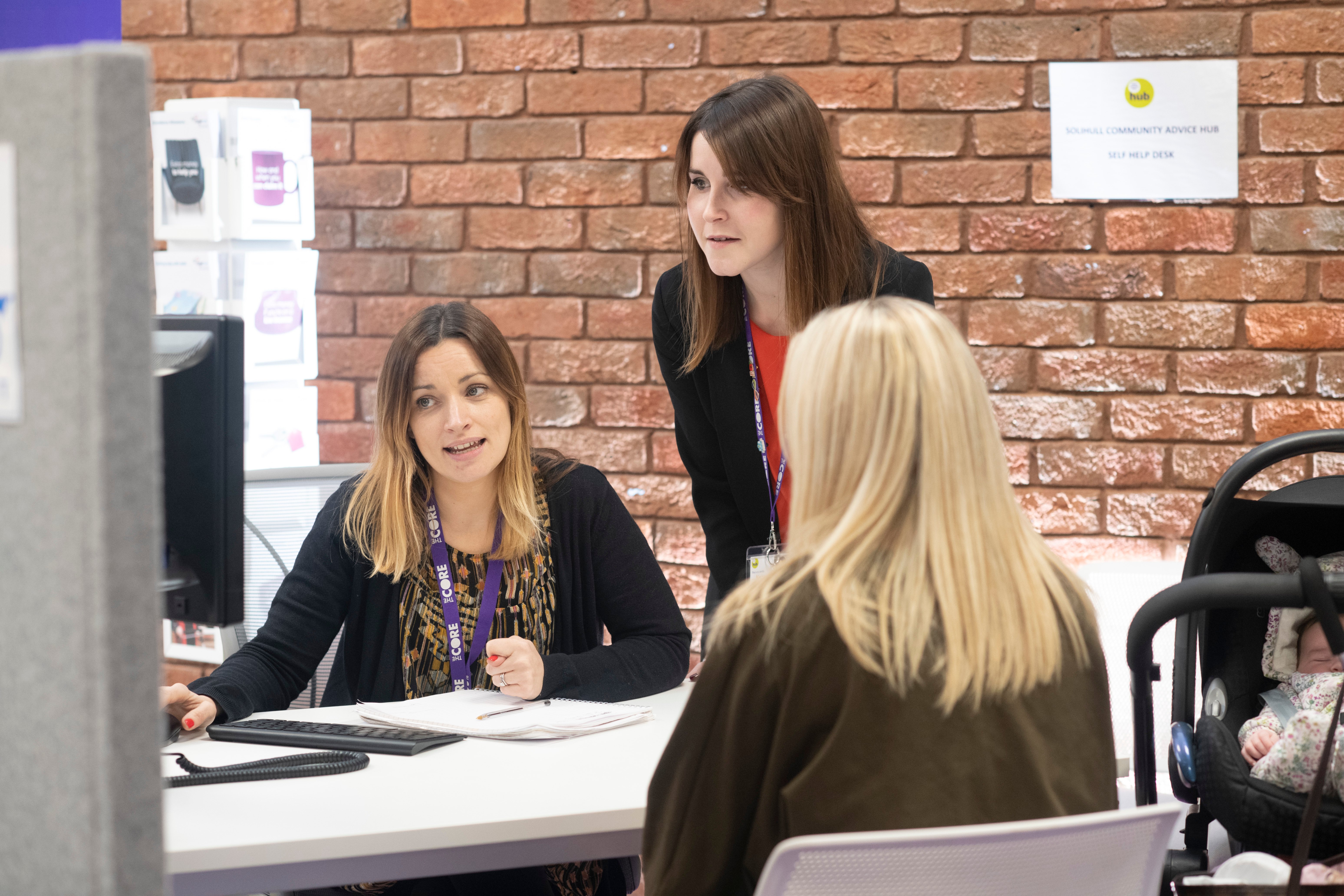 Update
The Community Advice Hubs are now open for drop-ins. The South Solihull Hub at The Core is open Mondays, Wednesday and Fridays 10.00am-1.00pm, and the North Solihull Hub at Chelmsley Wood Library is open Tuesdays and Thursdays from 10.00am-1.00pm. Appointments are needed at all other times. Please call 0121 709 7590 or email admin@solihullcommunityhub.org.uk.
Age UK Solihull is the lead partner in the delivery of the Solihull Community Advice Hubs. The Advice Hubs are for everyone and are the first point of contact for information, advice and support in Solihull and the gateway into services to meet residents' needs.
Help with Debt and Money Problems
If you are having problems with debt or money, the Community Advice Hubs are here to help.
We can help check what benefits you are entitled to, help with budgeting, refer you for help to manage your debt, and demystify the confusing language around debt management.
Factsheets and Guides
We have factsheets, guides and local information available. If you're looking for a tradesperson, would like to find out about local clubs, or need details of local care homes or agencies, look no further!
All FCA Regulated Debt Services are provided by Solihull Mind. Solihull Mind is a contracted partner of Age UK Solihull. Solihull Mind is a Registered Charity Number 516058. Registered Office 14-16 Faulkner Road Solihull B92 8SY. FCA Registration Number 784680.
Other information that may be of use