Age UK Sunderland's Keeping in Touch Service offers a vital lifeline to anyone aged 50+ who is lonely or isolated and lives within the City of Sunderland.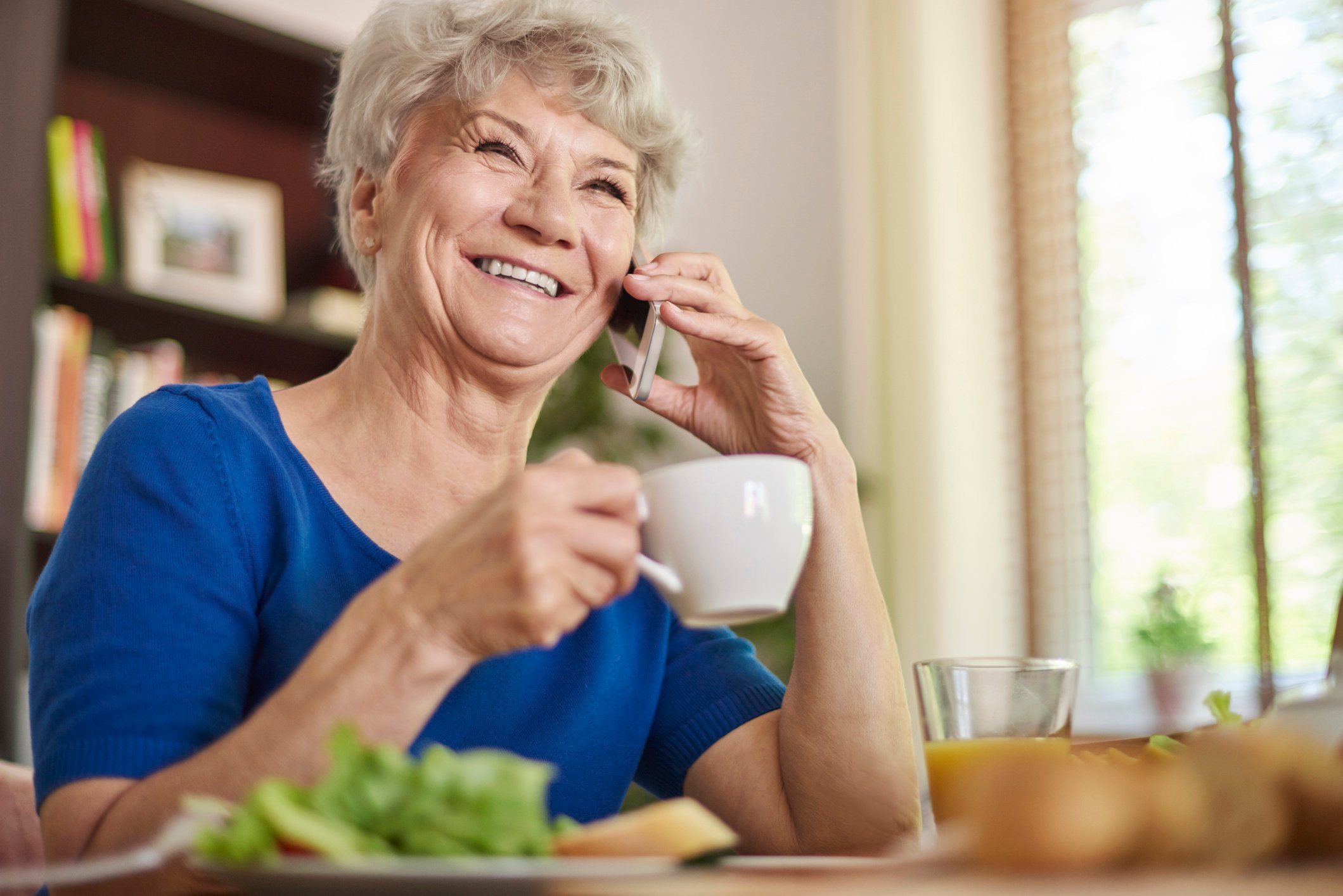 Building friendships and helping to alleviate loneliness
Friendly Faces
Our friendly faces home visiting service provides volunteers who make regular social visits, offering company and a friendly chat to older people who:
Live alone
Are housebound
Have days when they see no one
Telephone Service
Some older people feel that they wouldn't like to have a visitor coming into their home, but a regular call can build up a friendship without intrusion. Through the Co-ordinator and a team of volunteers, our Telephone Companionship service offers regular phone calls to alleviate loneliness and provides a regular point of contact for the older person, giving them a friendly call to look forward to.
If you would like a call or a visit from one of our volunteers, or if you know someone who you feel might benefit, please get in touch with our Keeping in Touch Co-ordinator using the details below.
If you can spare an hour or two each week, your help could make all the difference. If you would like to join our friendly team of volunteers, we would be delighted to hear from you – see contact details below.
You could:
Bring happiness to older people
Make friends
Be part of a friendly team of volunteers and make a differentce to people`s lives
For further information about the Keeping in Touch service please contact:
Keeping in Touch Worker
Age UK Sunderland
Bradbury Centre
Stockton Road
Sunderland
SR2 7AQ
Phone: 0191 565 9045
Email: frontdooradmin@ageuksunderland.org.uk
Keeping in Touch Referral Form and Leaflet
Download information below