Age UK Sunderland offers a free and confidential information and advice service for older people, their families and carers.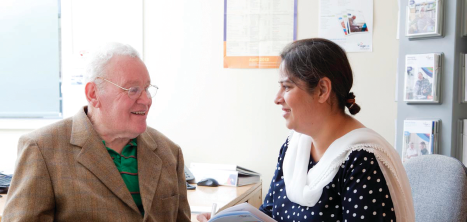 What benefits can you claim?
Our Information and Advice Officers can:
• Check your benefit entitlement.
• Give you advice about benefits and help you to claim them.
• Provide help to fill in claim forms
We offer a telephone advice service, office appointments and home visits when necessary. Please do not hesitate to contact us for more information using the details below.
Click here to find out how to spot a TV License scam.
For further information and advice please contact:
Information and Advice Service
Age UK Sunderland
Bradbury Centre
Stockton Road
Sunderland
SR2 7AQ
Phone the Information & Advice line on 0191 514 1131 - Monday to Friday between 09:30 and 12:30 and between 14:00 and 16:00.
We are currently experiencing a very high demand for our Information & Advice Service, which is resulting in enquiries taking slightly longer than normal to respond to. Please bear with us while our Information & Advice Officers work through the enquiries list as quickly as possible.
Do you need help and support with tax or other HMRC queries? If you do we can assist you.
We offer:
10 minute 1:1 initial appointments
Drop in sessions
Teach you how to register and use HMRCs website
Provide assistance in completing HMRC forms online
Referral of complex cases to appropriate external organisations
We can assist you with:
Tax Code queries
Inheritance Tax
Equity Release
ISA Savings
Understand the impact of part-time working on your pension
For tax support and to book an appointment please call our Information & Advice line on 0191 514 1131 - Monday to Friday from 09:30 to 12:30 and from 14:00 to 16:00.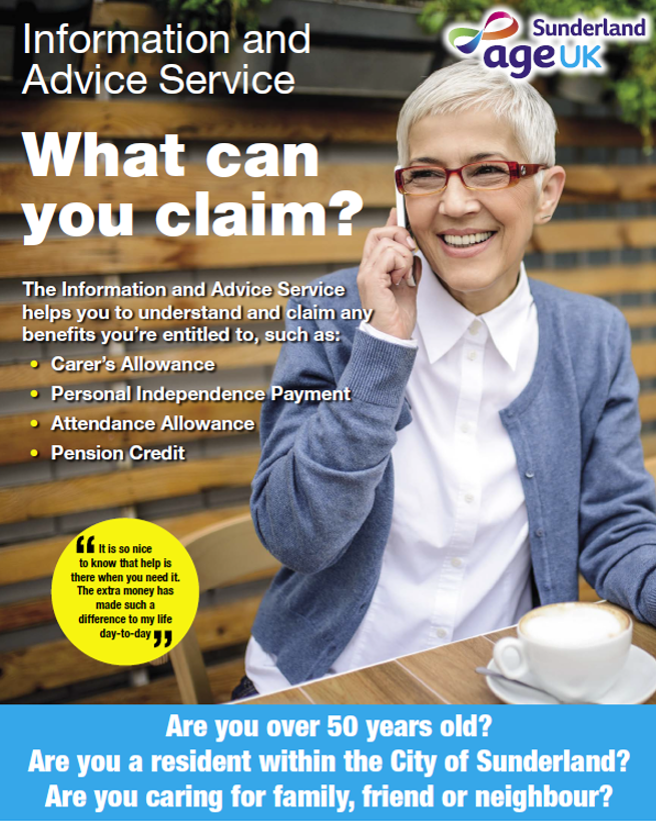 Free booklets and online information
Age UK produces free information guides and factsheets on a wide range of topics, including home adaptations, dementia, and advice for carers. You can find a complete list of guides and factsheets on the Age UK national website.

If you prefer to read information online, the Age UK national website has information and advice on many topics, including how to find a care home, how to avoid scams, and Power of Attorney.
Information and Advice Leaflet
Download information below