As we get older, we may need to start to become more reliant on the help of others to assist in carrying out daily living tasks such as organising our finances.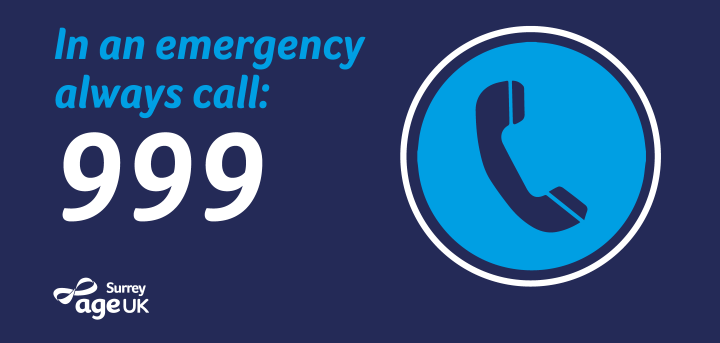 If you have been abused, you can get advice and support by calling us on 01483 503414. Our telephone line is open 9:00am - 4.45pm, Monday - Friday.
Outside these hours please call the Age UK national helpline: 0800 678 1602.
Although most people are trustworthy it is important to be aware that certain steps can be taken to ensure that we are listened to, respected and are in control of our own decisions.
What is elder abuse?
Any type of abuse is unacceptable. It can be financial, emotional, physical or sexual, and it doesn't always involve a stranger. For example someone you trust could be stealing money from your house as they clean or touching you in a way that makes you feel upset or uncomfortable.
Staying in control of your finances
If you have someone helping you keep track of your finances, keep a record of how it is being spent and never give away your Personal Identification Number (PIN), as if you do you will not have any protection from your bank or building society if any money is withdrawn. If you have someone going out to do your shopping keep and check the receipts as well as the list of items you have asked them to buy. You should have a discussion with the helper as well before you start to clarify your needs.
Getting support and advice
If you have been abused, you can get advice and support by calling Age UK Surrey. Please be aware that if we think you're at risk, we have a duty to report it. However, we will talk to you about how you want to handle it.
Age UK Surrey - 01483 503414
Age UK - national helpline - 0800 678 1602
Surrey County Council's Adult Social Care Team - 0300 200 1005.
In an emergency always call 999. To report concerns of abuse or harm, call Surrey County Council's Adult Social Care helpline - 0300 470 9100 or ascmash@surreycc.gov.uk. For emergency situations outside the standard lines' hours call – 01483 517898.
If you have a feeling that someone is being abused, you should approach the topic sensitively and encourage them to talk to someone they trust about the situation. It is up to them if they want to report it. You can visit Surrey County Council website for advice: www.surreycc.gov.uk/social-care-and-health/adults/raising-concerns-and-staying-safe For further information you can go to Age UK's website: www.ageuk.org.uk/information-advice/health-wellbeing/relationships-family/protection-from-abuse/
Find out more about Age UK Surrey...