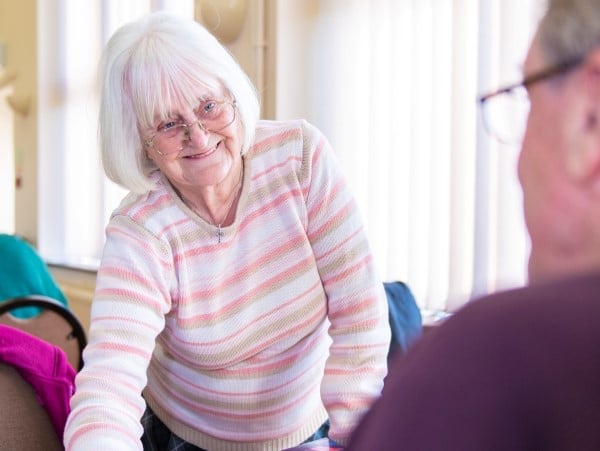 We have six social Day Services located in Cambridge, Chatteris, Huntingdon, March and two centres in Wisbech. The centres are managed by experienced and enthusiastic staff supported by volunteers who make a real difference to the lives of our members.
If you are interested in volunteering. and would you like to help older people in a day centre club setting, helping to meet the needs of the members who attend; by helping with activities, quizzes and refreshments to name a few? Then this could be for you:
Clubs urgently looking for Volunteer help:
Ambury Road, Huntingdon
The Oasis Centre, Wisbech
Lyons Court, Chatteris
Tuesday Day Club, March
Cherry Trees Day Club, Cambridge
Orton Day Care Club, Peterborough
All of the clubs are run by volunteers and need the following support.
Serving Teas and Coffees.

Taking entrance monies and helping with raffles.

Help in the kitchen.

Help in organising the events calendar.

Running and organising events.

General help in keeping the clubs running.
Contact Us
Please contact 01354 691898 or email volunteering@ageukcap.org.uk for further details.
If you are interested in volunteering for the Friendship Clubs or for more details on the clubs please contact 01733 352213 or email friendshipclubs@ageukcap.org.uk
Day Services Volunteer Description
For more information on volunteering for our Day Services please download the description below
Volunteer Form
If you would like to Volunteer with us please download the volunteering application form below
Volunteer Leaflet
For more information on Volunteering please download our leaflet.