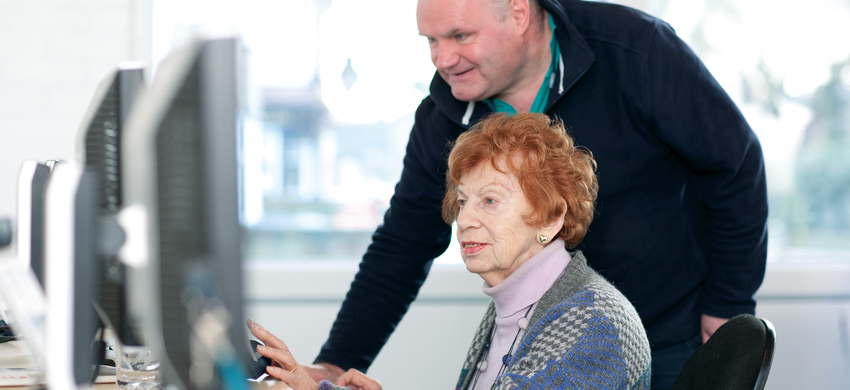 Age Cymru Gwynedd a Môn relies on volunteers to help us offer vital services in the local community. Would you like to lend a hand?
Volunteering roles with Age Cymru Gwynedd a Môn
We are looking for enthusiastic individuals to volunteer and help out within the local community at our Age Well Centres.

Meet new people, help us raise funds and have fun while volunteering in our shop.

Could you help us to provide vital information and support to older people in Age Cymru Gwynedd a Môn?
Why volunteer?
chance to socialise
making new friends
getting to know the local community.
For many others it may be to:
Gain work experience and new skills, enhance a CV, improve employment options, feel part of a team, help you to gain confidence and self-esteem, make a difference in other people's lives, continue working in retirement, or simply out of boredom.
Who can volunteer?
Almost anyone can be a volunteer. We have a wide range of roles which suit different people and different skills.
How much time do I need to give?
It depends on the volunteer role you are interested in. Some people give an hour a week, other people do more.