Keeping mobile is really important and cutting our toenails as we get older can be difficult.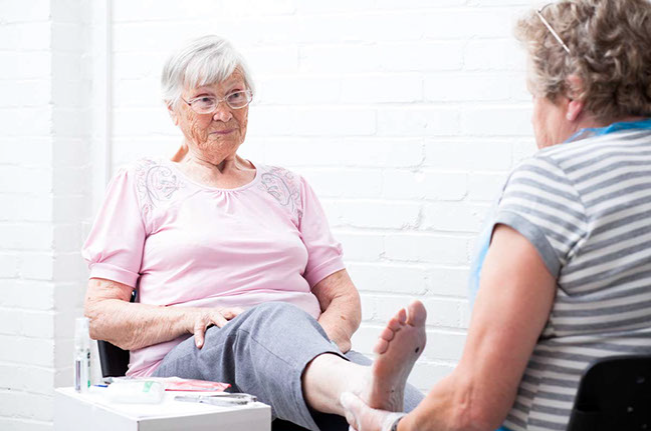 At Age Cymru Gwynedd a Môn, we provide a Nail Cutting Service to help you take care of your feet and enable you to walk comfortably. You will be seen by our team of friendly, qualified and professional staff either in your home or in a clinic.

What is included in the service?
Toenail cutting and filing

Advice on foot care

Referral to see a podiatrist if needed.
Where are the clinics held?
Our clinic is currently in Caernarfon and we are looking to set up in various locations throughout Anglesey and Gwynedd.
Who carries out the foot care service?
This service is provided by our home care staff, all of which have been fully trained by the Podiatry Department in the Betsi Cadwaladr University Health Board.
For further information or to book an appointment please contact 01286 685911.