Help Around The Home: JAY Service
Do you, or someone you know, need a hand to live well at home?
Our Just About You (JAY) service could be perfect for you.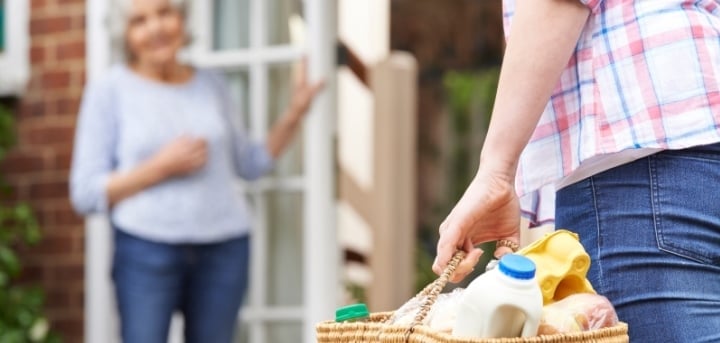 Age UK Isle of Wight's 'Just About You' service offers friendly & trustworthy support workers can help you to maintain independence and live well at home.
They can help with a range of tasks including:
General housework, cleaning & hoovering.
Meal preparation.
Laundry & ironing.
Shopping - escorted or on your behalf.
Outings & transport.
General administration.
Daily Respite Service
All of our support workers are personally chosen, trained and DBS checked to provide you full peace of mind.
The Just About You service:
Is flexible. You choose how you use your support worker's time each week
Can give you any number of hours you need daily, weekly or monthly.
Enables you to build a relationship with your support worker.
Is good for you and us, we offer great value rates and you'll be supporting a local charity.
Any profits made from our Just About You Service, go directly back into the Charity to enable us to provide free vital information & advice, support & companionship.
Our prices:
The rate for domestic services is £20.00 per hour on weekdays and £21.45 on Bank Holidays.
The minimum chargeable period is 1 hour, thereafter time is charged in 15 minute blocks.
Mileage incurred as part of the assignment, i.e. for shopping, is charged at 45p per mile.
We try to avoid parking charges, but where unavoidable these will be charged at cost.
Clients are invoiced monthly in arrears, with payments to be made via direct debit.
There is a one off Assessment Fee of £20.00
To see how we can help you, or someone you care about:
Call (01983) 525282, email us using the button to the right and one of our friendly team will be in touch.