Age UK Isle of Wight offers a free and confidential information and advice service for older people, their families and carers.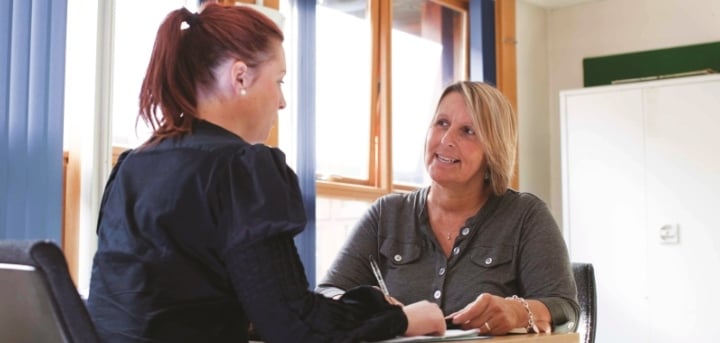 We offer information & advice on a wide range of topics affecting older people.
Whatever your situation, our friendly team we are here to help, and if we can't help we aim to put you in touch with people who can.
Our information and advice officers are available Monday to Friday, 9am to 4.30pm.
For further information please see our: Information and Advice Statement of Service and Referral Form.
Contact our Information & Advice Service today.
Call us on (01983) 525282 or Email us by pressing the pink button.
Information on some of our frequently requested topics
Loneliness is something we all feel at some point in time, especially in later life.

We can help you to reconnect, feel included and offer support and companionship to those who feel they have no one to turn to.

A free and confidential service for anyone over 50 years of age who requires help or assistance with their benefits.

We can advise you about the benefits that you may be entitled to.
Everything you need to know - We signpost to advice and information about vaccines, the latest guidance and local support available.

Winter Support Packages

We are offering FREE support packages to those in need, full of items to help keep you and your home warm this Winter. Call (01983) 525282 or email us using the link below.
Visit our LGBT+ Info Hub offering impartial advice on LGBT+ Rights, Health & Wellbeing, Trans Info & Advice and also Hate Crime & Domestic Abuse support.

We provide information & advice on common ccess issues, who is responsible and how to report it.
Help us to secure this vital services future.
There is no charge for any of our Info &  Advice Services. However, if you are happy with the support you received, and would like to, you can make a donation by pressing the pink button.
Age UK produces free information guides and factsheets on a wide range of topics, including home adaptations, dementia, and advice for carers. You can find a complete list of guides and factsheets on the Age UK national website.

If you prefer to read information online, the Age UK national website has information and advice on many topics, including how to find a care home, how to avoid scams, and Power of Attorney.