Help with your technology, made easy and enjoyable through our welcoming community drop-in sessions.
Pop in at any point through our session to ask questions you might have about your devices or our digital inclusion services.
Where to find us: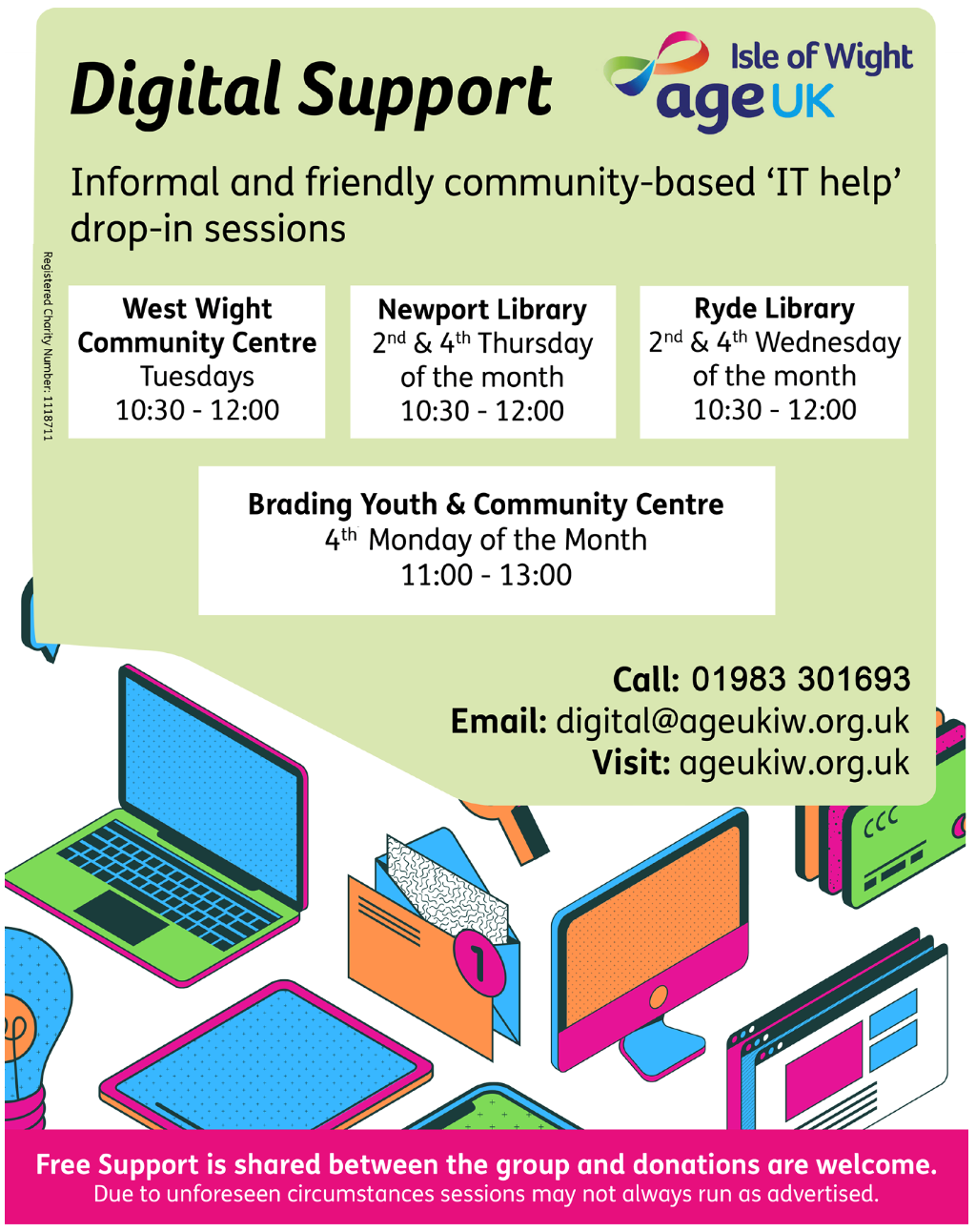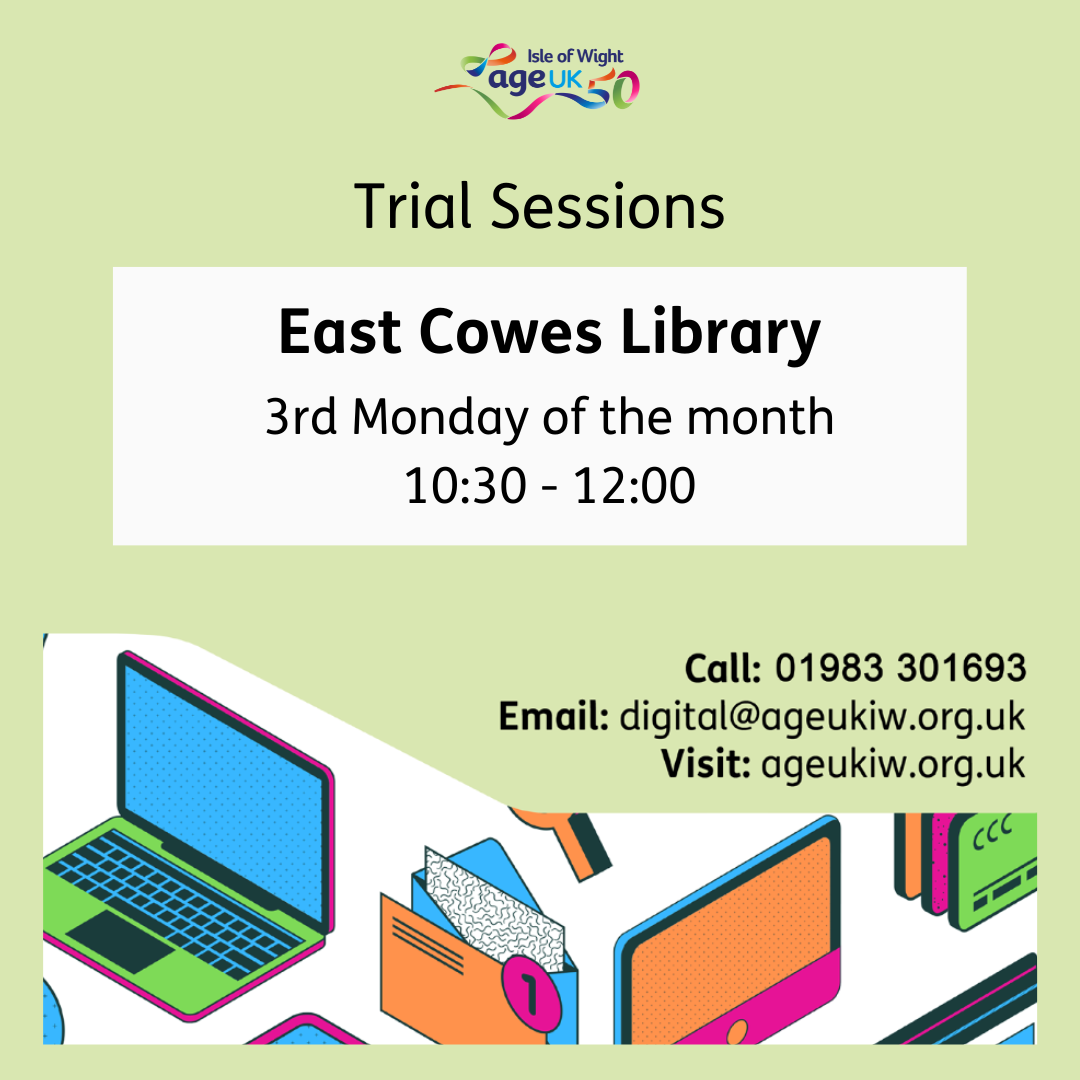 Additional sessions in East Cowes also on offer. These are running on a trial basis and may be subject to change.
One-Off Workshops
Find out more about our one-off two hour workshops that will be held in November and December 2023.