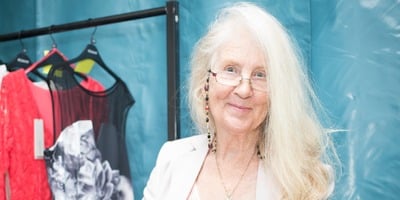 Our shops may have different opening hours, find out below.
About Age UK's shops
Age UK has four shops on the Isle of Wight. They are great places to find bargain clothes, books, DVDs, household goods, and even furniture.
Charity shops are crucial to the work of Age UK nationally, generating income that is used to support services and work with older people throughout the UK..
Volunteering at the Age UK shops
Age UK's shops rely on volunteers for sorting stock, creating interesting window displays, and attending to customers. If you are interested in volunteering with them, please contact your local shop directly on the details below and they'll be able to help.
Volunteering with Age UK Isle of Wight
Age UK Isle of Wight relies on volunteers to help deliver vital services in local communities across the Island. If you feel able to donate your time to helping us make a real difference in the lives of people 50 years and older we'd love to hear from you. Please visit our Volunteer page for more details.
Find out more
East Cowes Shop

Selling a great range of women's, men's and children's clothing, homeware, books, media and new items.

9am-5pm Mon to Sat 10am-4pm Sunday

Address: 30 – 32 York Avenue, East Cowes, PO32 6RU

Phone: (01983) 280585

Newport Shop

Selling a great range of women's, men's and children's clothing, homeware, books, media, new items and furniture.

9am-5pm Mon to Sat 10am-4pm Sunday.

Address: 114A Pyle Street, Newport, PO30 1XA

Phone: (01983) 522296

Ryde Shop

Selling a great range of women's, men's and children's clothing, homeware, books, media and new items.

9am-5pm Mon to Sat 10am-4pm Sunday

Address: 169 High Street, Ryde, PO33 2HW

Phone: (01983) 568104