Living Well our bright and lively newsletter, is packed full of information, advice and stories to help Islanders to live well, independently.
The latest edition of Living Well, our quarterly newsletter, is available now
Plan Ahead This March
We are once again running our Will Writing Scheme, open to any Isle of Wight resident over the age of 50 throughout March.
For a donation of a £75 to Age UK Isle of Wight for a Single Will, or £150 for a Joint Will, one of the participating Island legal firms will write you a Will.
Discover our services
We're dedicated to being there anyone over the age of 50 on the Isle of Wight to improve their quality of life. Discover our full range of services and find out how we could help you, or someone you care about, to live well, independently.
News, events and services for you
Read our latest news and updates
Published on 17 December 2019 04:06 PM

Rather than the office Secret Santa, staff at Age UK Isle of Wight decided that more worthwhile gifts could be given...

Published on 17 December 2019 03:55 PM

This October The Island Savoyards presented 'Chitty Chitty Bang Bang' - This amazing show saw spectacular special...

Published on 04 October 2019 12:42 PM

Local leaders have pledged to tackle ageism in the community Open letter commits leaders across the country to...
Age UK Isle of Wight is committed to the ongoing development of quality assurance management in all parts of our organisation. We are proud to have achieved the following quality standards:

Age UK Isle of Wight has achieved the Age UK Charity Quality Standard (CQS). The CQS is externally assessed by quality assessment experts, SGS.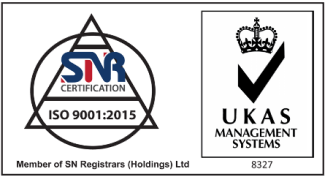 Age UK Isle of Wight achieved certification to the esteemed international quality management standard BS EN ISO 9001: 2015. This standard is used by over one million organisations worldwide, and focuses on a process based approach for the development and implementation of the quality management system to enhance customer satisfaction by meeting customer requirements.

We are registered with the Fundraising Regulator and are committed to good fundraising practice.