Age UK Isle of Wight believes that No One Should Have No One To Turn To.
We try to combat loneliness in later life through our local friendship service called 'The Good Neighbour Scheme'. We have a network of wonderful volunteers working within every community on the Isle of Wight.
We offer support & companionship in two different ways:


Telephone befriending
We have many volunteer befrienders who call you at a time convenient for you both to have a catchup, talk about interests you may both have and also to simply check in with you to make sure you are doing ok.

Whether you'd like to speak to someone every week, or just want to talk when the need strikes, we're here to help.

We understand that the past two years have been tough and many people have anxiety about leaving their homes. You might also have mobility issues that mean you arent able to leave your home as often as you would like, so telephone befriending could be the perfect solution to help you to stay connected with your local community.
---


Face-to-face befriending
We try to match up volunteers with residents in their local communities. Our befrienders can make arrangements to visit you at home for a cup of tea and a chat, or outside for in the fresh air perhaps in a park for a local short walk.
Our volunteers could even arrange to meet you for an activity such as a trip to a local cafe, library or the theatre. In some cases, a volunteer may accompany the older person to occasional hospital or doctor's appointments.
---
All of our volunteers are vetted and complete a DBS check before starting with the scheme to ensure the safety of our older residents. They are supported by a designated coordinator who will also check in with you every six weeks to ensure you are happy with the support received.
Age UK Isle of Wight know that some of our residents can go days, even weeks without speaking to someone and we want to change that. If you are lonely, we can help to reconnect you with your community. Get in touch without delay, take the first step today.
How to take the first step
Get in touch us today by calling 525285 or by emailing us by pressing the pink button.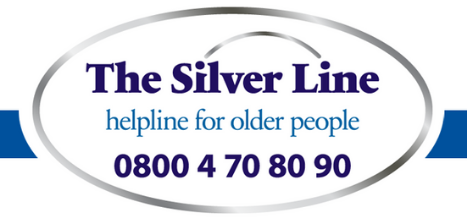 Out of hours
Our brand partners at Age UK link with The Silver Line to combat loneliness. Our local office lines are open from 9-5 Monday to Friday, outside of those hours, for any advice or support call The Silver Line open 24 hours, 365 days a year.
0800 4 70 80 90
Find out more about the difference you could make to an older Island resident's life by volunteering from as little as half an hour a week.

Find out how Age UK Isle of Wight's many services can support you, or someone you know to live well this Spring.