Find out here about activities and events hosted by Age UK Isle of Wight
Regular activities
Having a sharp and active mind in our older years is something we all aspire to, keep your mind active with our three friendly and inclusive social groups

Informal, friendly and free community drop-in sessions offering basic digital support and advice for all technology. Open to all over 50's.

Learn things. Make things. Drink tea. Each Shed offers local men a welcoming space to work on projects, socialise and become part of a community.
First Ever Isle of Wight Shed Fest Takes Flight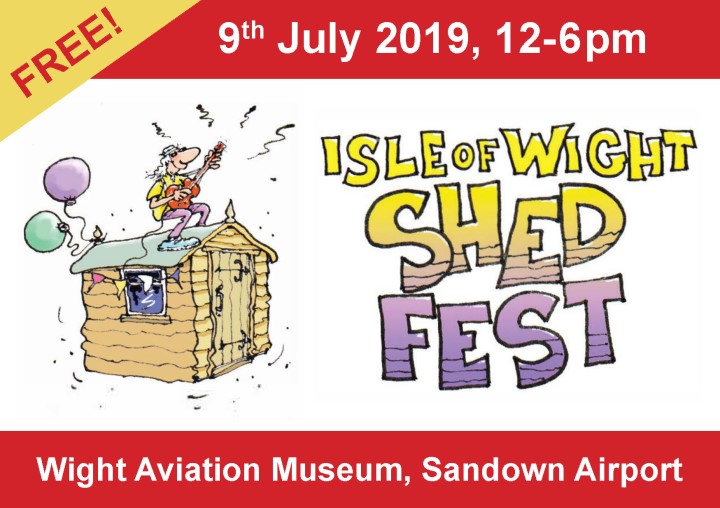 Isle of Wight Shed Fest 2019
The Island has become well-known for its fabulous festivals, but a festival of a different kind is set to rock the Island this summer!
We're happy to announce that Isle of Wight Shed Fest will be rocking up at the Wight Aviation Museum at Sandown Airport this July.
Get involved with one of our Fundraising Events
Run through the colours of the Age UK Isle of Wight Rainbow this September at Porchfield Cricket Club as part of their annual Club Fun Day on Saturday 7th September 2019!

So, grab your needles and your brightest yarn and get knitting for Age UK Isle of Wight, to help us be there for older people who have no one else to turn to.
This adrenaline-filled sponsored challenge to take on a tandem skydive runs from Sandown Airport on Tuesday 9th July 2019. We are now full for 2019, thank you to everyone who has registered and we can't wait to see you at the jump!

This year's Wolverton Manor Garden Fair is to be held on Saturday 31st August & Sunday 1st September 2019 and it's our 20th Year!

Join us for a weekend of family friendly fun. There's something for everyonewith over 140 amazing Island & mainland nurseries, garden & craft stalls, displays, activites and entertainment.