Age UK Isle of Wight is led by the Board of Trustees. The role of the Board of Trustees is to agree strategy and provide overall governance and leadership for Age UK Isle of Wight, ensuring that the organisation achieves its charitable objectives, abides by its core values and complies with both charity law and company law.
(Please click on each Trustees' name for more information)
Sheila Evans, Co-Chair of Trustees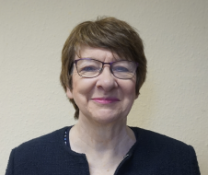 Sheila has enjoyed a career in human resources management and business consulting in the aviation sector, primarily in the UK and USA. She has been a Magistrate for 27 years on the West London Bench, chairing courts and mentoring and appraising colleagues.
Originally from Aberdeen, Sheila retired to her husband's island home eight years ago, joining the Board of Trustees in 2016 and being appointed its Chair. Sheila is currently Co-Chair with Lorraine Buckman, and they work closely together to provide leadership to the Board and guidance to the Chief Executive Officer.
Caring for older relatives introduced Sheila to the challenges and dilemmas of how individuals and families cope with the practicalities of ageing. As she gets older, such issues become more personal and sharply focused. These experiences inevitably influence her thinking when the Board faces difficult choices and decisions as to how Age UK Isle of Wight can best support those who most need our services.
Vilma Barraclough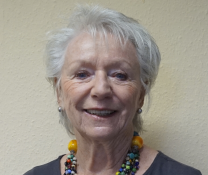 Vilma has been a trustee with Age UK Isle of Wight since 2016, Vilma lives in Seaview and is Chair of the Nettlestone & Seaview Community Partnership. She is a Trustee of the local Men in Sheds.
Vilma's career in Public Relations - took her to London, New York, San Francisco and Datchet, near Windsor where for many years she ran her own PR consultancy specialising in health and beauty products. Vilma has a daughter and two grandchildren. Her hobbies include cinema, reading, tennis and bridge.
Patricia Eagle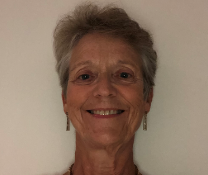 Pat Eagle retired to Cowes in 2018 with forty years of experience working in the public and charity sectors achieving CIPFA and CIPS qualification. She became an Age UKIW trustee in 2021 and has recently taken on the role of Treasurer and Link Governor for Finance.
Following a long period in local government accounting Pat served as Head of Operations for a newly formed educational charity and then undertaking a procurement and sustainable development role in a FE College. Her working career culminated in becoming the Education Business Manager for a high school utilising her finance, HR, and administration skills to manage the transition to a Multi-Academy Trust.
Pat has undertaken a variety of voluntary roles as a School Governor and Chair of Finance and most recently as financial adviser for a small Environmental Charity. As Treasurer for Age UKIW she will support strategic development, financial management and public sector partnership.
Junior Archer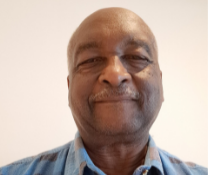 Junior moved to the Island in 2019, having spent many holidays here (including his honeymoon).
He finally retired in January 2021, after spending 40 years in the Financial Services Industry, initially working for major Insurance Companies, and subsequently as a self-employed Financial Planning Consultant, specialising in Pension Planning and advice (Individual and Corporate).
Junior brings his expertise in this field to Age UK Isle of Wight with a view to assisting clients in ensuring that they receive the correct level of retirement income to which they are entitled.
Stuart Fraser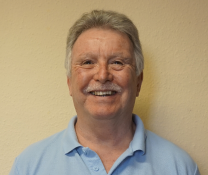 Stuart has been a trustee with Age UK Isle of Wight since 2017. He worked in the public sector for 37 years, originally with Shetland Islands Council but more recently with Isle of Wight Council where he was Head of Finance.
Having worked in the public sector for such an extended period, Stuart wished to put something back into the local community with Age UK Isle of Wight when he retired, and he hopes to use his skills to contribute to the development of value added services and to help improve the quality of life of local residents.
Robert Robertson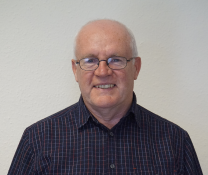 Robert joined Age UKIW as a Trustee in July 2019 and is currently acting as the Link Trustee for IT & Premises. Following completion of a degree in Electronic Engineering, Robert moved from Scotland to Berkshire to commence his career in data, voice and wireless communications. Robert's roles were varied including communications product and systems design, international technical support, project and product management. He obtained an M.Sc. in Digital Systems from Brunel University.

In 2013 Robert took early retirement, moved to the Isle of Wight and soon took up voluntary work. His interests include making increasingly more complex technology we are surrounded with as easy to use as possible. Robert is currently a Director of Shanklin Theatre with specific responsibility for IT, which he hopes will be relevant to his AUKIW trustee role.
Lorraine Buckman, Co-Chair of Trustees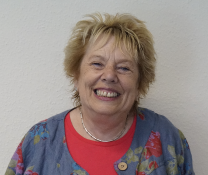 Lorraine was born in London and moved to the Isle of Wight 3 years ago having lived in Suffolk for 25 years. She joined Age UKIW as a Trustee in July 2019 and is currently acting as the Link Trustee for Human Resources.
Lorraine has worked at board level in Human Resources roles for the past 20+ years in a variety of business sectors including Adult Social Care and still works on a part-time basis as an HR consultant in a Social Care company. Lorraine has also cared for elderly relatives, including someone living with dementia, so she has personal experience of the challenges that face friends and family members in accessing appropriate support.
Lorraine has worked as a volunteer and with volunteers in the past and so has first-hand experience of the very positive difference that volunteers can make in an organisation like Age UKIW. Her time spent working in social care coupled with her personal experiences have made her passionate about the subject of older care and living well in later life. She hopes that her experiences, both in business and personal, will enable her to make a strong contribution in her role as a Trustee.