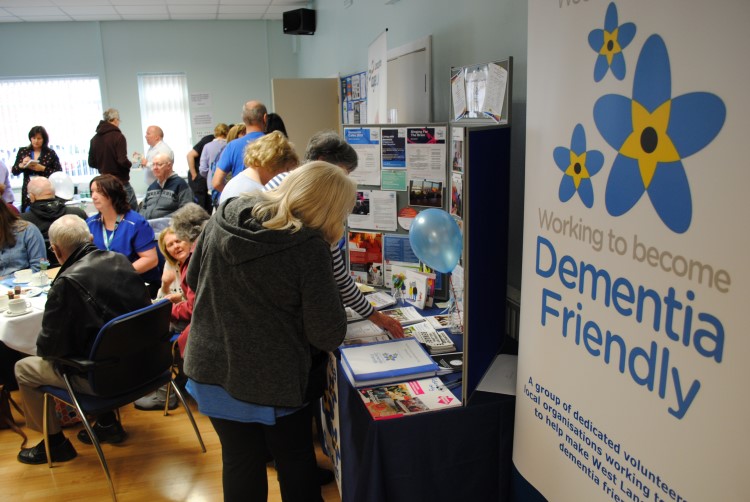 Complete Our Dementia Hub Survey
If you would be interested in attending our Dementia Hub upon its reopening, please complete this survey so we can ensure the success of our new hub!
Keep your eyes out for information and updates regarding the reopening of the West Lancs Dementia Hub.
What is the Dementia Hub?
The Dementia hub is a unique, community-based service with open access for local residents with dementia, their families, friends and carers and/or anyone who may be worried about their memory.
Who will be at the hub?
The hub is made up of community organisations as part of the West Lancashire Dementia Friendly Community group. Organisations include Age UK Lancashire, Alzheimer's Society, NHS Trust, Home Instead Senior Care, Mooney Everett Solicitors, Carers Support West Lancashire, Cottage Lane Mission, Morrisons and the U3A Aughton & Ormskirk.
Many other organisations also attend to give you a variety of information and advice.
How will the hub benefit me?
With so much expert knowledge and experience of dementia and memory-related issues all in one place, the hub really is the place to come to get the support you need. It is a welcoming and friendly environment which gives you the chance to come along, enjoy a drink and speak with the organisations there.
The hub has been created to provide support to residents of West Lancashire and is open to everyone who needs support or a place to go for reassurance and advice.
Book your place today and confirm your attendance by contacting us on 0300 303 1234 or emailing advice@ageuklancs.org.uk.