Help us be there for older people with no one to turn to
We need your support to make a difference to lonely older people in Milton Keynes. Every donation to Age UK Milton Keynes enables us to help vulnerable, isolated people in our community, all year round.
A local independent charity providing support in Milton Keynes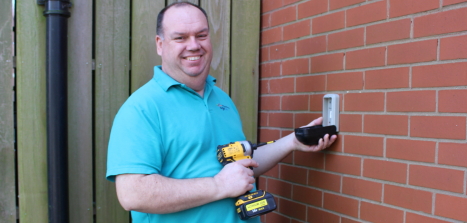 Our handypersons carry out safety and security work around the home.
We have five entries in the 2020 Rightmove MK Marathon Weekend.
Come for the bargains at a fabulous event in our Kiln Farm furniture store.
Information and advice
Free, independent and confidential advice on matters that affect older people and their families.
Practical support
There is a charge for these services which enable older people to live independently at home.
Support when you need it
Regular or one-off help that enables older people to live independently and enjoy life.
Our quality marks

Age UK Milton Keynes has achieved the Age UK Charity Quality Standard (CQS). The CQS is externally assessed by quality assessment experts, SGS.