Management of the charity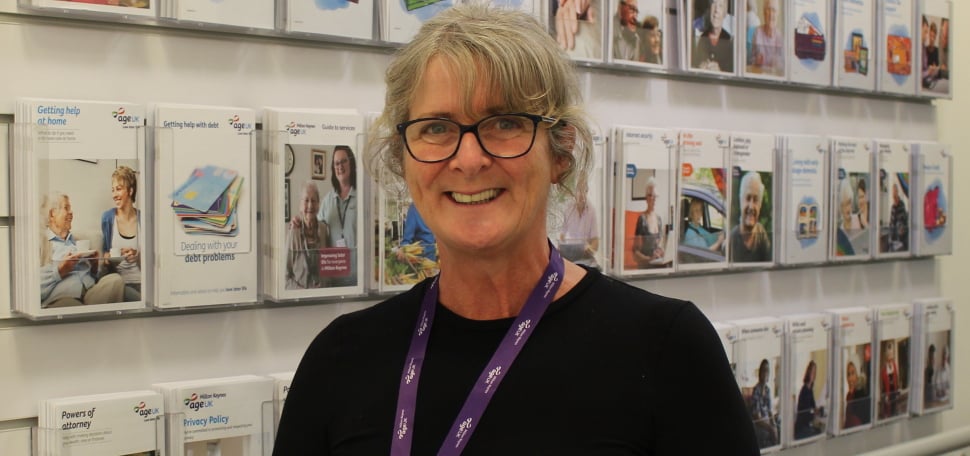 Interim Chief Executive Officer
Bernardette Ashcroft joined Age UK Milton Keynes in September 2020 and has been a CEO working in the voluntary sector since 2009.
Previous to that she worked with individuals, families and communities who have been affected by substance misuse and mental health issues.
My name is Bernadette Ashcroft and I am delighted to have been appointed Interim CEO of Age UK Milton Keynes. Since 2009 I have led a variety of local Age UK charities across the country and I look forward to bringing my experience to Age UK Milton Keynes to help improve later life for everyone in Milton Keynes.
I am keen to learn more about the great work of the charity, in particular its impressive response in recent months to the Covid-19 crisis that has had a significant impact on the lives of older people in our community.
In charity law, members of the Executive Committee are known as "trustees".
The aim and responsibility of every trustee is to ensure that Age UK Milton Keynes operates in a manner which enables it to fulfil the objectives given in the constitution in as effective a manner as possible. The committee has overall legal responsibility for the work and finances of the organisation, employs the staff and manages volunteers. Our trustees are unpaid volunteers.

At the Annual General Meeting held on Thursday 26th September 2019 the following people were appointed as members of the Board of Trustees:
Covid-19 update
We will be holding our 2020 AGM on Wednesday 2nd December at 5pm. Due to Covid-19 restrictions the AGM will be held via a Microsoft Teams video link. Further details to follow.
John Goodman
Vice-chairman

Vacancy
Honorary Treasurer
We welcome enquiries from people interested in volunteering as a trustee. We would love to hear from you if you have expertise in the fields of social care care, medical or HR. Please get in touch on 01908 550700