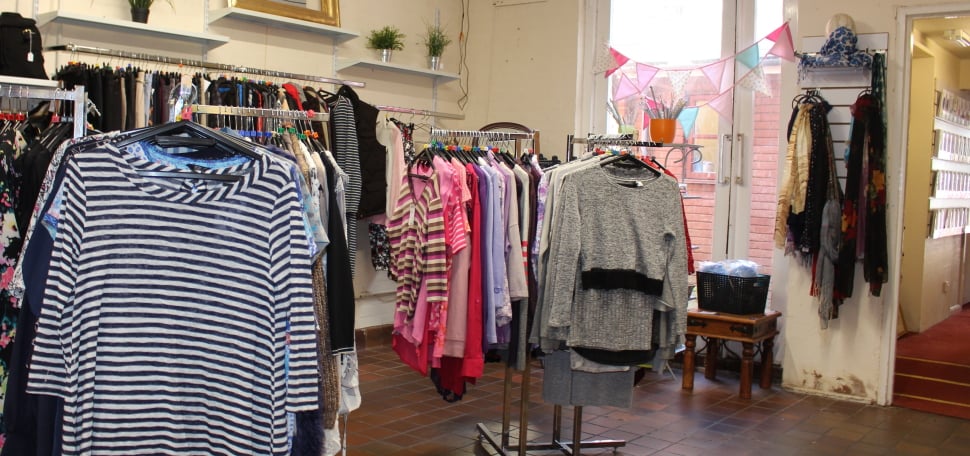 Our shops raise vital income that enables us to support local older people
Thank you for your vital support during these difficult times.
Donation collection
Home collections can be booked online Monday to Saturday, 10am - 3pm.
Saleable donations can be dropped off without an appointment and should be taken to the rear of the store where we have a donation station.
Online shop
Small items only.
Local delivery (small items)
We can deliver a maximum of eight small items per single order. The charge for this service is £1.50. The customer can choose this option when at checkout. Customers will need to read the full item description details to see if this service is available for their item.
The online shop can accept PayPal payments via any device (mobile phone, tablet, desktop computer)
Customers can pay via credit or debit card via their desktop computer
Visit our Retail Facebook page
Enjoy a brief view of about a third of the shopfloor.