Listen up Milton Keynes schoolchildren!
Would you like to write a letter that we can send on to an older person to make their day?
Most of the older people who normally go to our Peartree Memory Clubs and Lunch Clubs every week are having to stay at home because of the coronavirus pandemic. They are badly missing their friends and many of them are feeling lonely and isolated. We know that our clients would love to receive a friendly letter and this is how you can help.
Please write your letter, with news of what you've been doing during the lockdown, what your hobbies are, whether you have a pet, what books and games you like.
Then post the letter to:
Belinda Flynn, Age UK Milton Keynes, The Peartree Centre, 1 Chadds Lane, Peartree Bridge, Milton Keynes MK6 3EB
We will then post your letter to one of our clients who will really enjoy reading it.
If you would like a response, please include your name, age and address on a separate piece of paper in the same envelope. We will then post their reply back to you. This way we all stay safe and enjoy sharing news together!
Call Belinda on 01908 550700 if you have any questions
17/6/20
60 letters have been sent in to us so far. That's 60 times a vulnerable older person has had a wonderful surprise during these difficult times. A fantastic result. Several of our Peartree Memory Club members have had a second letter. Everyone tells us how much they enjoy reading the letters, how it really makes their day. And the children's parents say their family gets as much joy out of writing the letters as the people receiving them. We have received letters and pictures of pets, printouts of cakes and other creations; a wide range of lovely things from children ranging in age from two to 11 years.
It's not too late. If you're wondering whether to give it a go, we say "please do!"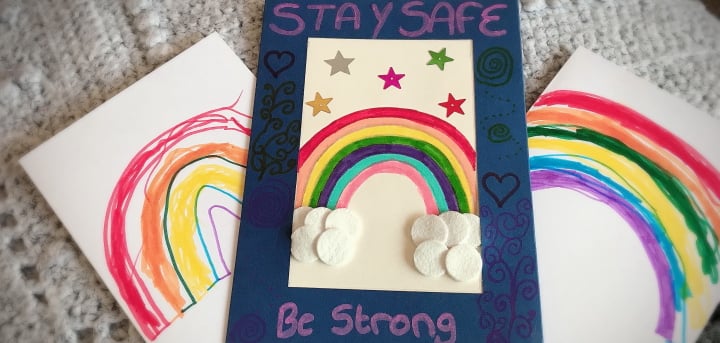 Every card is appreciated.

Every letter makes us smile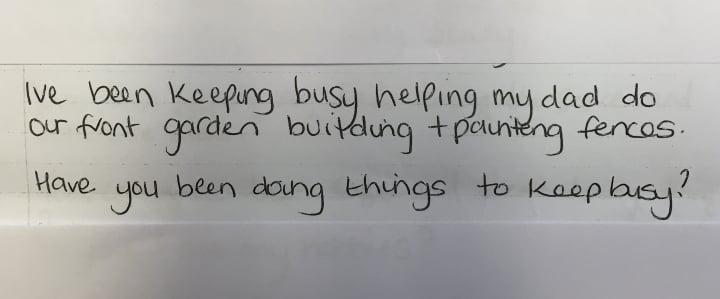 We love to hear your news.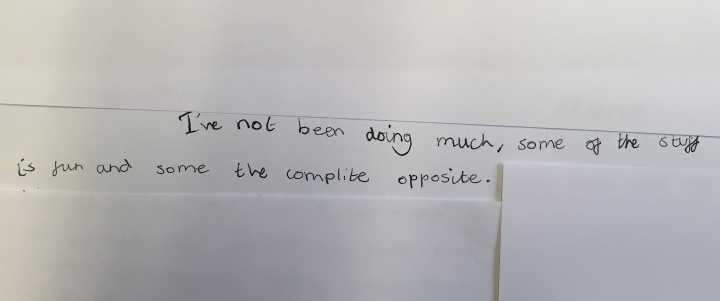 The way children write is such a joy.
Together, we can improve later life for people in Milton Keynes
Your time, energy and donations enable us to help some of the most vulnerable people in our community. Whether you play the Weather Lottery, text to donate or volunteer one morning a week in our shop, we really appreciate your involvement.
How you can get involved
Last year we helped improve life for over 10,000 older people and their families in Milton Keynes. With your support we can help people feel less lonely and isolated.

Our amazing volunteers enable us to do so much in Milton Keynes. There are many ways your time and effort can help a local charity make a difference.
Every penny raised by our kind fundraisers is vital - we cannot survive without the support of our local community. Why not come along to one of our events.

Our charity shops, furniture stores and bookshop in Milton Keynes raise vital funds that enable us to support local older people. Your donations of saleable items can make a huge difference.
Donate furniture and household goods
Please donate your unwanted saleable items to our furniture stores. We collect larger items for free in the borough of Milton Keynes.