Tel 01908 550700
Come for a walk with us, at your own pace, near your home
This free service is for older people living in Milton Keynes who have experienced a significant life event, such as bereavement or illness, which has put them at risk of isolation and/or loneliness.

The Walking Befriending service provides volunteer befrienders to accompany an older person on a short walk near their home. By giving encouragement and friendly support, the walking befriender can help people overcome barriers which might be preventing them from being active in later life.

Regain your confidence with us
This free service aims to help older people who would like to benefit from regular exercise but feel nervous going out by themselves. Our friendly volunteer will visit you at home and walk with you in your local area.
Walking has been proved to be the safest activity for older people to improve their health. We hope you or your older relative will enjoy getting outdoors with us, especially if they have a long-term health conditions and or disability which is discouraging from getting regular exercise.
Over 55 years old
Milton Keynes resident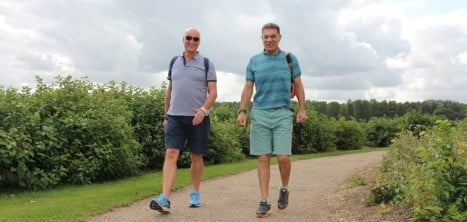 Volunteers needed
Would you enjoy accompanying an older person on a walk near their home? If you can spare a couple of hours on a regular basis this is a great way to volunteer. Please get in touch with our Volunteering Co-ordinator Tara Bell on 01908 240450 or send an email.
Please call us on 01908 550700 to find out more.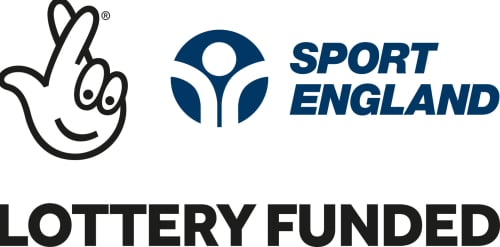 Real people, made anonymous for the internet
Mrs M is in her late seventies and physically active but has recently been diagnosed with dementia. She finds it difficult to sit still or stay indoors for long periods and being outdoors seems to calm her and lifts her mood.

Our volunteer calls at Mrs M's house every Wednesday afternoon at a time that suits Mrs M and the two women go for a short walk in the neighbourhood. Mrs M feels safe and supported and gets regular exercise. Her husband also gets a bit of a break and says Mrs M is always smiling when she returns home from a walk.

86 year-old Mr P has been active all his life but a fall meant a stay in hospital and a period of convalescence which has knocked his confidence. He wants to re-join his regular walking group but feels he needs to walk one-to-one to build up his strength before he can walk independently again.

Both Mr P and his volunteer prefer weekends to get together so they take a short walk every Saturday morning, along the canal near to Mr P's home. He is slowly but surely feeling better in himself and enjoys the chance for a regular chat with a supportive companion.