We can't thank you enough
Published on 08 November 2021 10:14 AM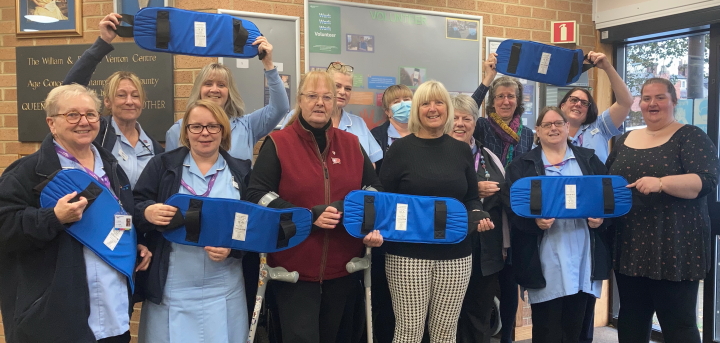 A much appreciated gift in memory of a dear father
Our Extra Help at the End of Life (EOL) team provides care to people in the last weeks of their life. This means our staff regularly spend time with a family when they are about to lose one they dearly love. We provide the care which enables a person to remain at home with their loved ones rather than go into hospital or a hospice. Our staff feel it is a privilege to be able to care for someone at this time and we try to support the family as well as the person whose life is coming to an end. It's a time of heightened emotion for families and Extra Help are there to provide comfort and care for all involved.
When family members wish to acknowledge the work of our team by making a donation to the charity, we are always enormously grateful. We recently looked after Peter Harris for just six days in June 2021. His daughters Diana and Sandra, and granddaughter Debbie, said the whole family wanted to say thank you for supporting them and making his final days memorable and comfortable. They generously arranged the purchase of 28 handling slings which will enable us to give one to each member of our EOL team. The slings will be used to help others for whom we are providing care.
We were thrilled that Diana, Sandra, Debbie and several members of our EOL team were able to meet up at the William and Patricia Venton Centre on Wednesday 3rd November to acknowledge the donation of the equipment and to share a few memories of time spent together. Our thanks to the family of Peter Harris and everyone who contributed towards the cost of the slings.