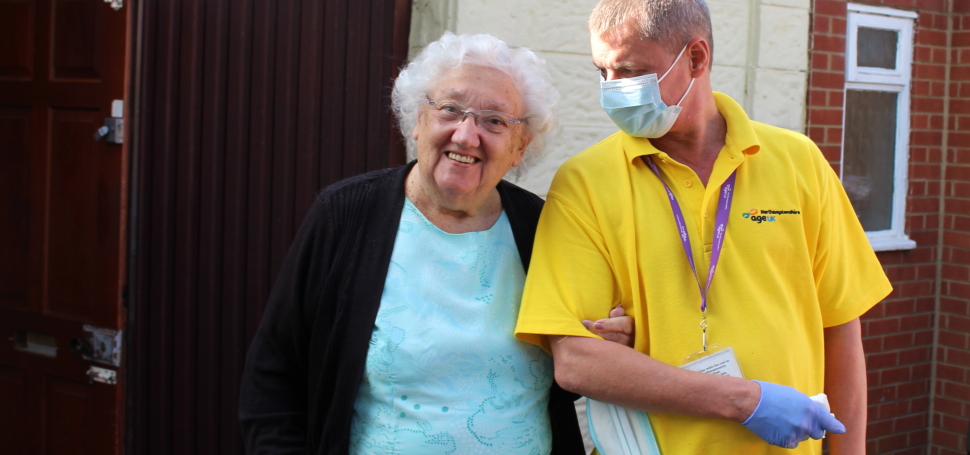 We are working to re-open our day centres
Our manager and his team are thrilled to be welcoming clients back in small groups to new premises in Kettering
We have opened a centre in Welton and day care at the Venton Centre restarted on 19/10/20.
6/11/20
Services will stay open safely
We will be continuing to support our clients during the planned lockdown which started on Thursday 5th November and will end on Wednesday 2nd December.
We are confident that we can support our clients safely throughout this period, carrying on our much needed work since the Covid-19 crisis began in March. 'Lockdown' has been a major challenge for older people in Northamptonshire and social isolation can be a horrible and detrimental experience for so many. We will do as much as we can to combat that social isolation by keeping our services open and our clients supported. We wish to reassure all our clients and their families that government rules permit our services to continue and we will not be stopping the support we provide. We are taking every precaution to keep people safe.
Meal delivery service for £6 per meal - our fully-trained, caring staff will call at an older person's home to deliver a freshly-prepared two-course meal, Monday to Friday.
Please call 01604 611200.

York Road, Northampton NN1 5QJ

Monday to Friday


High Street, Welton NN11 2JP

Monday, Wednesday and Thursday.


Baptist Church rooms
Rockingham Road
Kettering
NN16 9JA

Monday to Friday
Includes activities, two-course hot meal, tea and coffee.
If someone with dementia goes missing
If you care for someone living with dementia and worry about them going missing, Northamptonshire Police has introduced the Herbert Protocol to help.