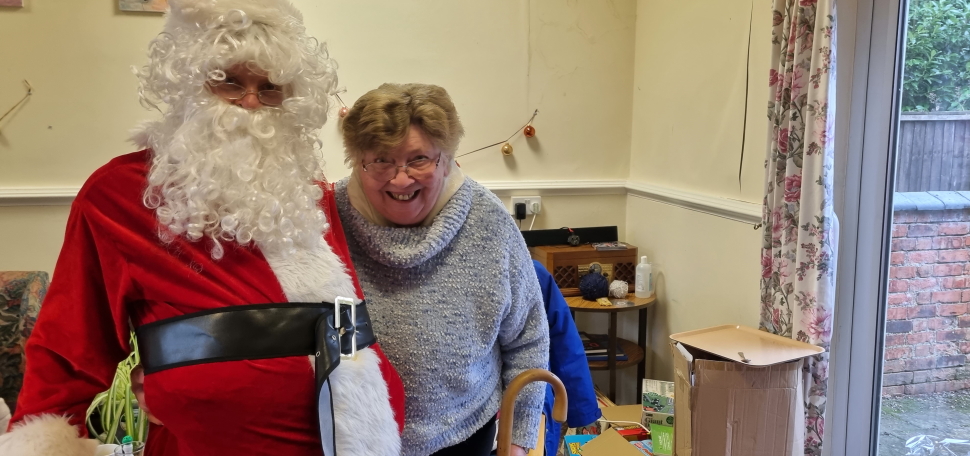 Our three day centres are open
We provide a safe, supportive environment where older people can meet up with friends and take part in enjoyable, stimulating activities.
Our centres are taking new clients.
Call us on 01604 611200
York Road
Northampton
NN1 5QJ

Monday to Friday

Baptist Church Rooms
Rockingham Road
Kettering
NN16 9JA

Monday to Friday

33 Latchet Lane
Upton
Northampton
NN5 4GG

Monday, Wednesday and Thursday
Our minibuses provide safe, comfortable transport for older people visiting our day centres.

Includes activities, two-course hot meal, tea and coffee.
Audrey and Christa tap along to the music of ABBA at our day centre
Audrey says "I love coming here for the company."
If someone with dementia goes missing
If you care for someone living with dementia and worry about them going missing, Northamptonshire Police has introduced the Herbert Protocol to help.