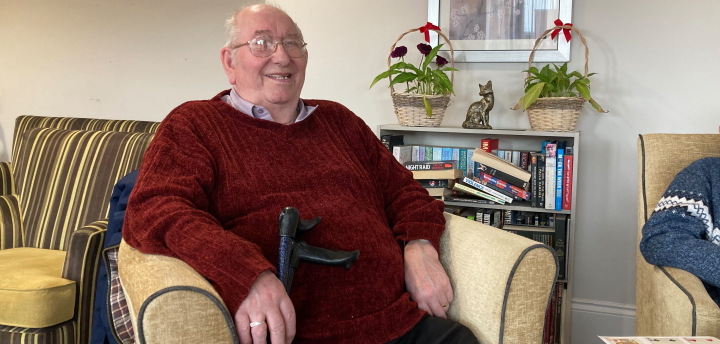 Our day centre in Upton to the west of Northampton takes clients from the local area.
Please be assured that we are continuing to take sensible measures and doing all we can to keep our clients safe.
Our day care staff are taking regular lateral flow tests and continue to wear PPE, including masks, for all personal care.
We are expecting clients to continue to wear masks on the minibuses due to their close proximity to one another.
Day care staff are no longer required to wear a mask in the day care room, but must wear masks and PPE in the bathroom and toilets.
Our centre manager and her team provide a safe, supportive environment where older people can meet up with friends and take part in enjoyable, stimulating activities. We want our clients to get the best out of their day with us.
A freshly-prepared hot meal, activities and light refreshments are provided.
Open Monday, Wednesday and Thursday
10am to 3pm
Many of our clients attend the day centre on more than one day a week. They all tell us that they look forward to coming and very much enjoy the company. Our manager and her small team organise stimulating activities such as card Bingo and memory games, as well as gentle exercise that suits the needs and abilities of our clients.
We have the use of the large, comfortable day room and the light and airy dining room in Housing 21's purpose-built housing development. Residents of the Extra-Care scheme are welcome to join us which gives everyone the opportunity to make new friends and enjoy a chat.
33 Latchet Lane
Upton
Northampton
NN5 4GG
Day Centre Manager - Sophie Lyon
Telephone enquiries 01604 611200
Join us for a "taster session".
We are pleased to be able to offer taster sessions at all our day centres. Please speak to the manager and arrange to join us for the day. All you pay is £5 for your lunch.
Join us for fun activities.
We meet at Housing 21's modern, comfortable building in Upton.
Can you help?
We need caring, patient volunteers to help us provide an enjoyable, fun day for our clients at the Day Centre. If you can help serve light refreshments, encourage and enable people to join in gentle activities so that they get the best out of their day with us, we'd love to hear from you.
No personal care is involved.