Extra Help at the End of Life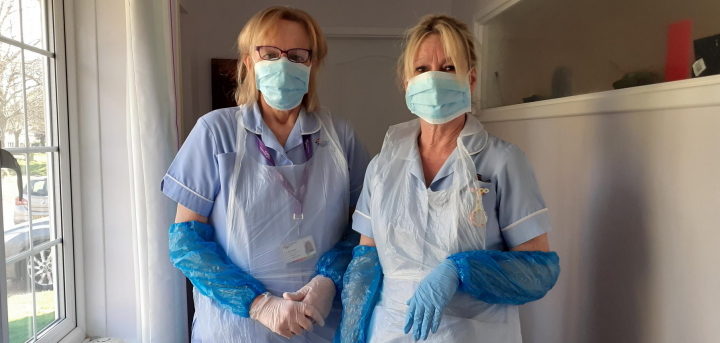 This service continues to be provided as normal throughout the coronavirus pandemic.
We provide care to people in the last weeks of their life, which enables them to remain at home with their loved ones.
What does the service offer?
A team of around 30 carers provides a 24-hour service to people at home. This service does not stop over the Christmas period.
Who is it for?
For people who are deemed to be in the last eight weeks of life and have chosen to be cared for at home.
At any given time we care for around 12 people across the county with varying levels of need. One person might be visited by a carer once day, another might need up to four visits a day by two carers and have overnight support. We respond to changing needs and do our utmost to ensure the patient and their family receive the support they need.
How much does it cost?
It is fully funded by the NHS so there is no cost to the patient or their family. This service operates 365 days a year.
How do I access the service?
This service is currently only available by referral from health care professionals. Health care professionals should refer via the Marie Curie Coordination Centre on 0330 123 1014.
Our caring, professional team receives regular training.
Social Care Day of Remembrance and Reflection 2022
"I would not have been able to care for my wife properly during the last weeks of her life without the team's help. They were dedicated and professional and always cheerful and ready to help in any way they could, even with the emotional side of things to lend their support. Nothing was too much trouble."
Client's letter. Photo of models used.
"We would have suffered terribly [without the service] and have asked for donations on our Just Giving page for you. I found the carers all wonderful: mature, caring and professional."
Client's letter. Photo of model used.
"I am writing to thank your lovely carers, who over many weeks have unstintingly looked after my lovely wife. Her peaceful death on Saturday morning was helped and much eased by the fantastic love and care from all your devoted staff. Thank you from the bottom of my heart."
Client's letter. Photo of model used.
Other information you may find helpful
Related pages on our website
Related pages on other websites