The Board of Trustees meet quarterly to agree strategy and provide overall governance and leadership for Age NI, based on a shared vision, mission and values, ensuring the charity fulfills its financial and legal responsibilities and promotes best practice.
Dr Raymond James Mullan OBE - Chair
Dr Raymond Mullan OBE has served as Director and Chief Executive on Newry & Kilkeel College of Further & Higher Education until 2007 and was Interim Director & Chief Executive of Belfast Metropolitan College during 2007 and 2008.
Raymond has a degree in Economics and Accounting from Queen's University Belfast and an MSC from Ulster University. He is also a Doctor of Ulster University, having been awarded this by the University in 2006 'in recognition of his distinction in promoting access to further and higher education'.
He has held a number of public appointments including Lay Commissioner on the Northern Ireland Judicial Appointments Commission; NI Civil Service Commissioner; Non Executive Director of the Southern Health and Social Services Trust.
He is currently an Independent Assessor with Commissioner for Public Appointments for Northern Ireland (CPA NI) and is committed to community development as President of WBR Credit Union and life member of Newry Chamber of Commerce.
Patricia Davey
Patricia is Vice-Chair of Age NI and was appointed a Trustee of Age NI in September 2016. Patricia is Chair of the Nominations & Remunerations Committee.
Patricia worked at BBC Northern Ireland for almost 20 years in a number of roles, with experience in project management and systems development, business planning, communications, corporate governance and accountability. She has extensive experience in public engagement with multiple stakeholders, and with BBC audiences and licence-fee payers in particular.
Patricia commenced her career in the banking sector and has been involved in a number of community, voluntary and youth projects at a local level.
Patricia holds a BA Honours Business degree, Certificate in Marketing and an MBA from Queen's University, Belfast.
Patrick Mullan - Treasurer
Patrick is the Treasurer of Age NI and was appointed an Age NI Trustee in October 2020. Patrick is Chair of the Finance & Resources Committee.
Patrick has been part of the Danske Bank team for the past 26 years. 16 of these years were spent in Specialist Business Banking (asset finance, invoice finance, cash management and merchant acquiring) with 10 years spent in various senior Personal Banking roles including Regional Manager for Branches, Wealth Management and Head of Mortgages. During this time Patrick has also had strategic planning responsibilities.
Patrick also holds a BA(Hons) degree in Banking and Finance as well a BA(Hons) degree in Accountancy both from the University of Ulster.
Ann Murray
Ann was appointed as a Trustee in June 2023 and is the Chair of the Consultative Forum. She has volunteered for Age NI since 2015 and was the Consultative Forum's Joint Vice-Chair for 4 years.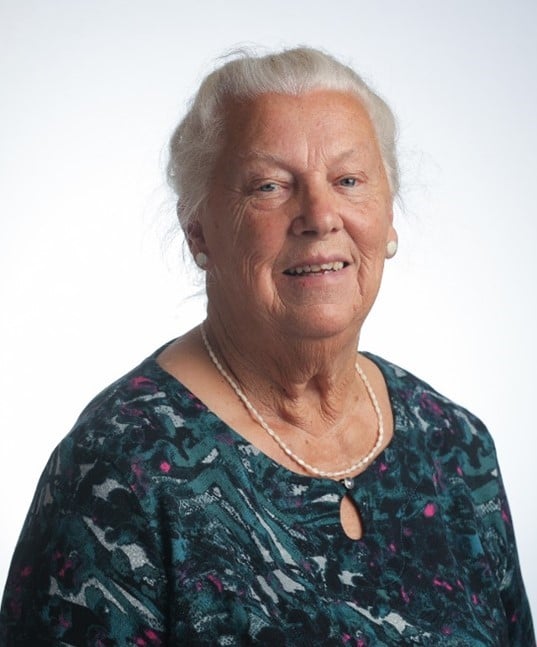 A graduate of QUB, she worked as a teacher in the Belfast area and was involved as leader and organiser in multiple voluntary youth activities, especially the Duke of Edinburgh's Award.
Her understanding of the needs of older people has been shaped by her long-time role as family carer, and as elder and trustee in her local church, regularly home visiting and assisting at social gatherings for the older generation.
Ann has a particular interest in supporting older people to love later life through active engagement in physical and mental healthcare initiatives, in encouraging and promoting the benefits of social interaction, and in the development of measures to counteract frailty and loneliness in the lives of older people.
Teresa Dunlop
Teresa was appointed as an Age NI Trustee in September 2023, following a period as a Co-opted Trustee. Teresa is also a member of the Nominations & Remunerations Committee.
Teresa works for an Independent Ambulance Company as a Corporate Services Manager with responsibility for HR and Business Development.Before taking some time out to care for children Teresa was a Chartered Surveyor and worked in the public and private sectors in London and Northern Ireland in varying roles of property management and public private partnerships.
Teresa holds a Degree in Estate Management and a Diploma in Project Management as well as Institute of Leadership and Management and HR accreditations.Teresa is keen to bring her experience of working across sectors to the Board as well as being an advocate for the promotion of services for older people.
Paul Moorhead
Paul was appointed as an Age NI Trustee in October 2020 and is a Non-Executive Director of Age NI Enterprises Ltd.
Paul is a consultant on product strategy and development processes, an entrepreneur-in-residence at Catalyst Inc. and experienced tech company board member and chair. Paul is very interested in "agetech" and involved in research projects at both Ulster University and QUB.
Paul is a Fellow of the Institution of Engineering and Technology, former chair of the IET Northern Ireland network and current Vice-chair of its Engineering Policy Group for Northern Ireland.
Paul graduated from Queen's University Belfast with a B.Sc (Hons) in Physics and Computer science and has 35+ years' experience working in product development for both established and start-up companies in the UK and North America.
Aislinn McBride
Aislinn was appointed as an Age NI Trustee in October 2020. Aislinn is a member of the Finance & Resources Committee and a Non-Executive Director of Age NI Enterprises Ltd.
Aislinn is the Chief Technology Officer for the Digital Services Business Unit in software company, Kainos, with over 15 years professional technology experience. In this role, she leads the development of the technology community and the successful delivery of software solutions. Aislinn also setup and leads the Assurance function for this area, managing risk and focusing on continuous improvement through collaboration.
Aislinn also holds a B/Eng in Software Engineering.
Edward Smyth
Edward has been involved with Age NI as a Trustee since December 2017 and is currently the Chair of the Audit and Risk Committee and a member of the Governance sub-group.
He is devoted to achieving his goals, enjoys resolving difficult issues and has a keen interest in strategic leadership and older people services.
In 2009 he was awarded an LLB(Hons) degree in 2009 and since then has received several other qualifications in Forensic Legal Medicine, Commercial Dispute Resolution, Business, Management and Corporate Governance. He also holds professional qualifications in Corporate Governance and project management and has won several academic achievements in the fields of Corporate Governance, Strategy and Chartered Secretaryship.
Edward is a former Boardroom Apprentice and has served as a Trustee on charity boards and committees since 2012. He has a background in health and social care management and throughout his career he has held Clinical, Corporate, Finance and Information Governance roles. Presently, he is employed in the NHS as Divisional Governance Lead for Medicine and Emergency and with that he brings to the Board a keen interest in strong governance and risk management.
Sarah Brady
Sarah was appointed as an Age NI Trustee in 2022 and is a member of the Audit and Risk Committee.
Sarah has a background in economic regulation and currently works for the Department of the Economy's Energy Group where she is the Director of Consumer Affairs, Finance, Operations and Legislation.
Sarah has a long history in governance and policy development, with a particular interest in the protection of vulnerable energy consumers and a just transition to a net zero economy.
Hilary McDowell
Hilary was appointed as an Age NI Trustee in December 2022 and is a member of the Nominations & Remuneration Committee.
Hilary is a recently retired solicitor (England and Wales) with over 30 years professional experience.
Before her retirement she was General Counsel, Global Real Estate, of Honeywell International Inc., an American publicly traded multinational corporation.
Before that she was a partner in the London law firm, CMS Cameron McKenna, Nabarro, Olswang, having managed its office in Prague, Czech Republic and led its Central and Eastern European real estate group.
Whilst Hilary has specialised in domestic and international real estate law, she also has experience in other areas of law, including corporate, trusts, commercial contracts, compliance and governance as well as strategic planning and people management. She is keen to bring her legal and analytic skills to the Board.
Hilary holds a BA (Hons) degree in French and German from Leicester University.
Corey Parr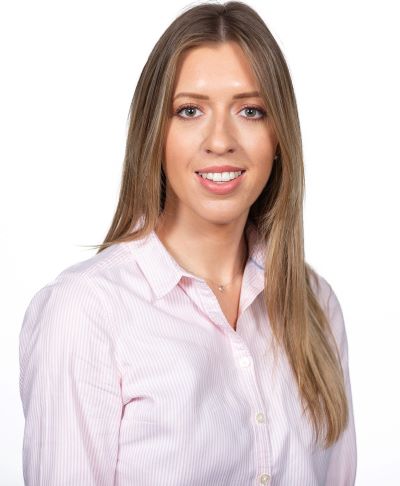 Corey was appointed as an Age NI Co-opted Trustee in September 2023 and is a member of the Audit & Risk Committee. Corey previously participated in the Boardroom Apprentice programme which placed her as an Apprentice with Age NI Board for one year.
Corey is an Auditor with the Northern Ireland Audit Office. In this role she executes the external audit of central government bodies in Northern Ireland, including Northern Ireland departments, their executive agencies and a wide range of other public sector bodies.
Corey has completed both a Bachelors degree in Accounting at Queens University Belfast as well as a Masters degree in Accounting at University of Ulster.
She has also received ACA accreditation from Chartered Accountants Ireland following completion of a training contract with a Big 4 accountancy practice.
Marie Heaney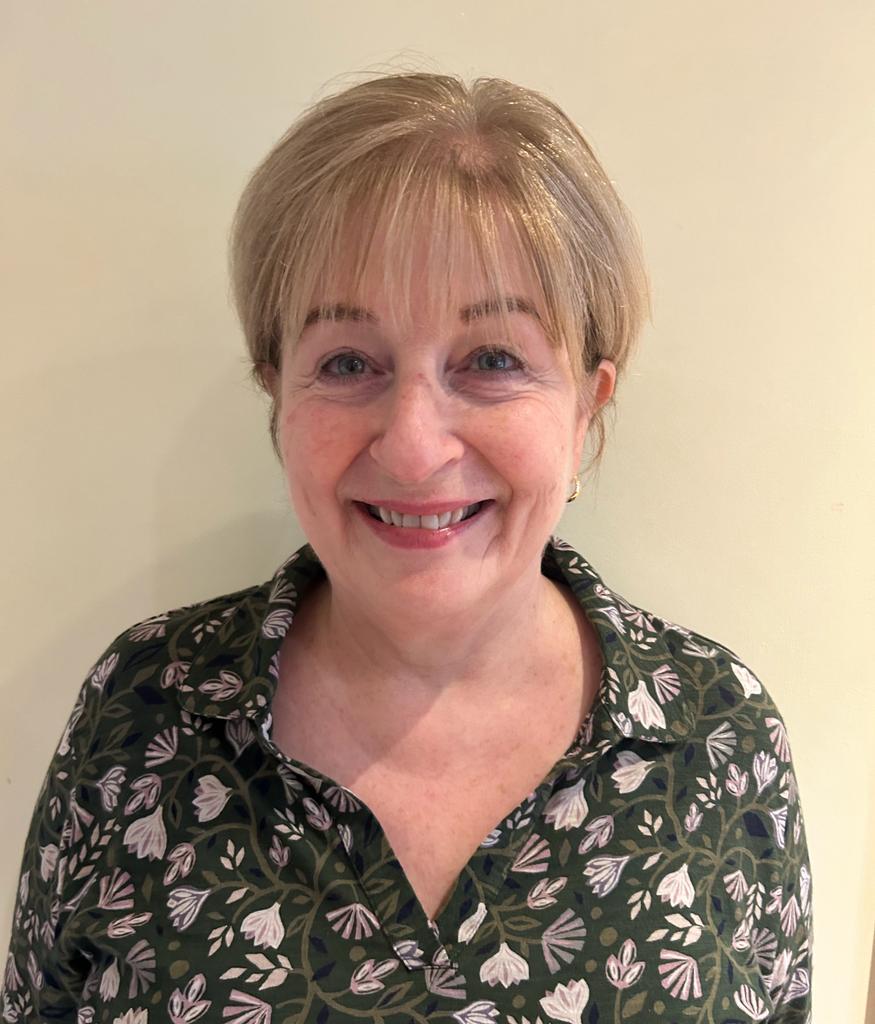 Marie was appointed as an Age NI Co-opted Trustee in August 2023 and is a member of the Audit & Risk Committee.
Marie retired from her role as Director of Adult Social and Primary Care in the Belfast Trust in 2020.
Prior to this, she held a number of senior positions, including Co Director for Older Peoples and Physical Health and Disability Services, Service Manager for Intermediate and Mental Health Services and roles in strategic planning and service development at Board and Trust level.
These included community rehabilitation, stroke and supported housing developments.
Marie is a social worker by profession with extensive practice and management experience in adult social care services
Christine Magill
Christine was appointed as an Age NI Co-opted Trustee in September 2023 and is a member of the Finance & Resources Committee.
Christine is a Fellow of Chartered Accountants Ireland. She trained with PwC in Dublin before holding various senior finance positions, primarily in financial services, in both Dublin and Belfast.
Christine is currently Assistant Director of Finance with Inspire Wellbeing who work together with people living with mental ill health, intellectual disability, autism and addictions.
Christine graduated with a BSc in Finance from Queen's University, Belfast. Additionally, she holds a Diploma in Compliance with the Institute of Bankers and a Diploma in IFRS with Chartered Accountants Ireland.
Christine is passionate about using her skills to support life-enhancing services and vital support to people in later life in Northern Ireland.
Final Accounts
Age NI's final account reports featuring the Trustees' Report, Independent Auditor's Report, Statement of Financial Activities, Balance Sheet and financial notes.
Age NI Final Account 2022 (PDF 36MB).
Age NI Final Account 2021 (PDF 2MB)
Age NI Final Account 2020 (PDF 2MB)
Age NI Final Account 2019 (PDF 24MB)
Age NI Final Account 2018 (PDF 19MB)
Age NI Final Account 2017 (PDF 2MB)
Age NI Final Account 2016 (PDF 1.6MB)
Age NI Final Account 2015 (PDF 8MB)
Age NI Final Account 2014 (PDF 6MB)
Age NI Final Account 2013 (PDF 7MB)
Age NI Final Account 2012 (PDF 0.2MB)
Age NI Final Account 2011 (PDF 1.4MB)
Age NI Final Account 2010 (PDF 0.8MB)
For further information on any matters in these documents contact Cathryn Law - telephone: 028 9024 5729 or email: ceo.office@ageni.org