Walking Football Volunteer
Through funding from Age UK National, Sport England and the Football Association we are setting up two new walking football teams in Norwich, and we are looking for volunteers to help us with the clubs.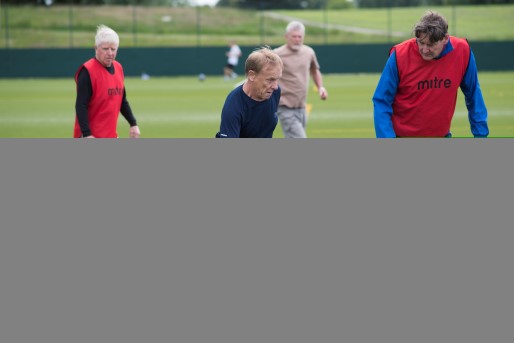 Walking Football is aimed specifically for people aged over 50 to help them play football if a lack of mobility or other issue prevents them from taking part in the traditional game. Although based on regular football, it is a different sport with different rules and has recently become extremely popular with thousands of teams and leagues all over the country.
Walking Football - What is Walking Football?
The two new teams in Norwich will be open to everyone and we would especially like to include people who have long-term health conditions or who are not currently very active for whatever reason. We also welcome those who are living with dementia, their carers and families.
We are looking for volunteers to help us organise and run the weekly football games at these two locations. This is a great opportunity for anyone interested in working with people directly in the community, and for those who would like to help other people improve their physical and mental health in a fun and supportive environment.
An interest in football or sport in general would also be helpful, as well as an ability to motive and encourage people. Knowledge and experience gained through this opportunity may be transferable for those looking to develop a career in community support, coaching and care. Full training will be given.
All volunteer roles are subject to a Disclosure and Barring Service (DBS) check.
Role Profile
For more information on the role and what you'll need to do, please read the full role profile
Apply for the role
If you think this is something you would be able to help with, please complete our online application form