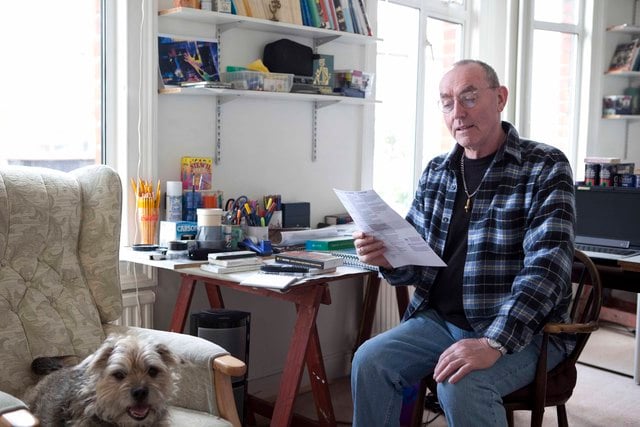 There are many ways that bogus callers can persuade you to part with your money! There is also lots of information that can help to protect you from them. Bogus callers, scammers, rogue tradesmen, whatever you call them they all have the same aim, to part you from your cash.
There are many ways to target people, by phone, by mail, on the internet or through the post. Below are some things you can do to protect yourself from the various scams, but above all remember, if it sounds too good to be true, it probably is! Never feel pressured into giving your personal bank details to anyone you don't know no matter how genuine they seem. Click on the headings below for more information about various scam techniques.
Telephone Scams
You should be wary of unsolicited or unexpected calls. These might include:
pushy sales or investment opportunities
calls from the police or your bank about fraudulent use of your credit or debit card. A common scam is to say they will send a courier to your home to collect your card and they need you to give them your PIN number. Your bank or the Police would NEVER do this
calls claiming to be about correcting your council tax band or getting you a council tax rebate - your council would never call you about a rebate
you can register for free with the telephone preference service (TPS) on: 0845 070 0707. This will stop a lot of nuisance cold callers but not necessarily stop scammers. If you get a call asking you to pay to renew your membership of the TPS, this is a scam. It is free to register with the TPS.
What to do
If a caller asks you for personal information such as your PIN number or says they will send a courier to your home to collect your bank card, hang up. It will be a scam.
If you receive unwanted texts to your mobile phone, you can forward the text for free to your mobile phone provider by sending the text to 7726
Be aware that scammers can keep your phone line open. They can ask you to phone an official number such as the one on your bank card. They can keep the line open so even if you hang up and dial the bank's number, the line is still connected to the scammers. Always use a different phone, call someone you know first to check you phone line is free, or wait at least 10 or 15 minutes between calls to make sure any scammers have hung up.
Doorstep Scams
Bogus callers can come in many different guises. They may:
Pretend to be an official from a Utility company, the Council or someone asking for help. They may use distraction techniques to gain entry into your home to in order commit burglary
Rogue Traders - these are unqualified people offering to make repairs to your home, tarmac your drive, or do some gardening, often to replace missing roof tiles that you can't see. They will then take your money and do a bad job, or no job at all
Cold callers - these are 'hard sell' door to door salespeople who convince you to let them in and won't leave until they have a signed order or contract from you
What to do
Don't let them in unless it is someone you have made an appointment with about an enquiry that was generated by you
If you need repairs to your home or need some work done, you can find a reliable and trustworthy tradesman by using the Buy with Confidence Scheme, or other vetted tradespeople such as Age UK's Business Directory or other scheme such as Trust a Trader.
If you feel threatened in any way or a salesperson won't leave, call the Police on 999
Email and on line scams
These types of scams are very common, and techniques change frequently as they develop new ways to defraud people. Watch out for the following:
Fake websites. You receive an email claiming to be from your bank or another trusted organisation directs you to a website and asks you to enter your account details. The website may look genuine to fool you
Emails from abroad asking for money. This may appear to be from a friend who is stranded but a scammer has hacked their email address
Emails with attachments. Some attachments contain viruses which infect your computer, they may even come from a friends email if their account has been hacked.
Tax refund emails. HM Revenue and Customs (HMRC) would never email you to give you a tax refund. This is a common scam which has caught may people out.
What to do
Don't open an email attachment unless you are sure it is safe
Don't click on links in emails directing you to your bank, utility company or HMRC.Always type in the direct web address instead.
Report scam emails to Action Fraud -0300 123 2050 Textphone: 0300 123 2050 or www.actionfraud.police.uk. Then delete the email.
Don't reply to scam emails, as it will let the sender know that your email address is active and they will send more emails.
Age UK Redbridge, Barking & Havering is part of the Redbridge Bogus Caller Partnership, which includes the Metropolitan Police, London Fire Brigade, Victim Support, London Borough of Redbridge, Trading Standards and Lifeline. The Old Protectors are a team who can visit vulnerable people at home and show them how to protect themselves from Bogus Callers by giving them lots of information and tips about recognising Bogus callers and dealing with them.
If you would like some more information about this subject please contact us and we can supply booklets with lots of advice on the scams listed above and more such as Identity Fraud, Relationship and investment scams and contact details of who to contact if you have been a victim and need support.
Remember, check if tradespeople are registered and regulated. Check contact details. Check for reviews and recommendations.
You can find a trusted tradesman from the Age UK Business Directory here or from Which Magazine Trusted Traders on: 0117 456 6031
or you can contact Trustmark a Government endorsed quality scheme for vetted traders at www.trustmark.org.uk
Age UK have produced a factsheet with advice about scam phone calls which are particularly relevant during the current pandemic Covid-19. You can access the factsheet by clicking here: Getting-help-with-nuisance-calls.pdf