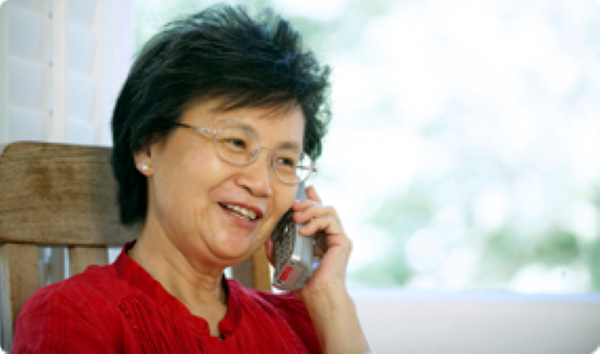 Age UK Redbridge, Barking & Havering relies on volunteers to help us offer vital services in the local community. Would you like to lend a hand?
The following opportunities will give you an idea of the kind of help required. Availability will vary depending on need. Further details will be discussed on application.
Why volunteer?
Volunteering is a great way to meet new people, learn new skills, and support the work we do in the community.
Who can volunteer?
The minimum age for volunteering is 18,and almost anyone can be a volunteer. We have a wide range of roles which suit different people and different skills. The most important criteria for being a volunteer is to be able to COMMIT your time, as this helps us to deliver our services efficiently.
How much time do I need to give?
It depends on the volunteer role you are interested in. Some people give an hour a week, other people do more.
Current Volunteer Vacancies
Telephone Befrienders

We have an urgent need for telephone befrienders. This rewarding role gives you the opportunity to play an important part in alleviating loneliness for some of our most vulnerable service users, whilst working in a friendly and sociable office environment. If you can commit to a couple of hours once a week, or even be available for cover on an ad hoc basis.

Di's Diamonds Volunteer Hosts

Di's Diamonds are looking for volunteer hosts in Redbridge, Barking & Dagenham to host a variety of activities in the community
We are extending our ever popular social network of older people age 50+ across Redbridge, Barking & Dagenham and we need some friendly people age 50+ to host events and activities in these boroughs. This could include coffee mornings, evening events, days out or a regular shared interest group. Our hosts input into coming up with activities for the calendar of events and we pride ourselves on welcoming everyone who wants to get involved.
To register interest please email Di's Diamonds disdiamonds@ageukrbh.org.uk or call Kate on 020 8220 6000

Not just for Christmas

If you were hoping to volunteer for the Christmas period, unfortunately this is not something we can offer due to the nature of our work and the recruitment process. If you are considering long term volunteering, the recruitment process usually takes a couple of months on average. The first step in the process is to attend a Welcome (to volunteering) Session which are held during the working week.

For those looking for more immediate volunteering opportunities please do have a look at the following sources for ideas/opportunities.

https:www.ageuk.org.uk/get-involved/volunteer/

https://redbridgecvs.net/volunteering/opportunities
Current volunteer vacancies
Visiting Befrienders

This one to one role is perfect if you are working or looking to occupy an hour or so each week. Some of our very isolated service users have very few visitors and are not always able to hear or speak for long on the phone. This role requires a regular weekly commitment to visit someone at their home for a friendly chat and a cuppa, at a time to suit you both.

Volunteer Receptionist

As the first person visitors to our offices come into contact with, this is a very important role. A friendly and welcoming face is what's needed here with a calm approach and a willingness to assist with a wide nature of enquiries. Experience of dealing with telephone enquiries and efficient recording of data would be helpful.
Other volunteer roles
Dementia Service Volunteers

We need Intergenerational Volunteers for our Downshall School project. You will be supporting Health and Social Care staff in providing a range of activities in the school for older people with dementia. This role requires a DBS check and a commitment of 3 hours a week..

Our Di's Diamonds service offers a range of activities and outings currently in Havering. This is soon to be extended into Barking & Dagenham and Redbridge. Our volunteers help by hosting events such as coffee mornings, days out and lunch or dinner.

Home Hazard Checks Assistant

Working in the community and assisting the Co ordinator of our Falls Prevention Service. A DBS check is required. You need to be able to commit to half a day per week.

Activity Centre Volunteers

We need fit and healthy volunteers to assist in the kitchen for 3-4 hours a week on an ad hoc basis. We also need volunteers at front of house to carry out a variety of customer facing duties.
Next Welcome Sessions
Wednesday 22nd January 2020 10am-12pm and 29th January 10am-12pm
See more about our volunteers