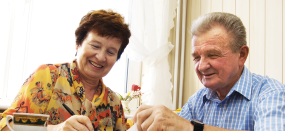 We offer you free, independent and confidential advice through our information service. If you need to know about social care, welfare benefits,leisure or health, we are here to help.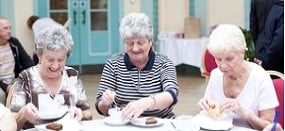 We offer activities at our Wanstead Activity Centre, or through our Di's Diamonds service throughout Redbridge, Barking & Dagenham and Havering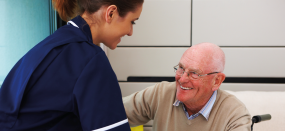 Our home from hospital service can help if you've recently been in hospital and need some help settling back at home.
Help with benefits
Need a bit of help with your finances? We have advice to help
Our latest news
Read our latest news articles that are relevant for older people in Redbridge, Barking & Dagenham and Havering
Get fit and healthy
We have a number of activities to keep you fit and healthy. Find out what's right for you.
Winter newsletter
Take a look at our latest newsletter to see what Age UK Redbridge, Barking and Havering has been doing over the last few months.
E news
Keep up to date with our E newsletter delivered to your inbox every couple of months.
Our quality marks

Age UK Redbridge, Barking & Havering has achieved the Age UK Charity Quality Standard (CQS). The CQS is externally assessed by quality assessment experts, SGS.