Stay at home activities
Published on 06 April 2020 11:40 AM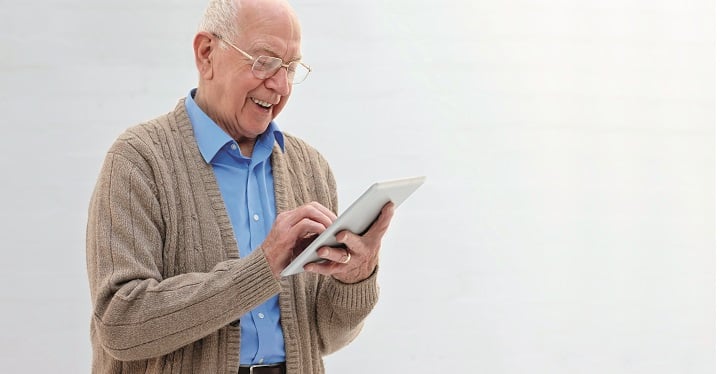 The Health Innovation Network of South London has shared some links to on line activities for older adults and we are pleased to be able to share some of these with you. There are activities such as:
Colouring websites
Access to online newspapers and magazines
Livestream concerts
Nature livestreams
Museums
Exercise
Here are a few to get you started. Check back regularly for more!
Exercise and wellbeing
Public Health England Exercise booklet download here
Age UK Enfield Exercise at home booklet can be downloaded here
The British Lung Foundation has some exercises especially for those who are short of breath that they can safely do from home find out more here
Age UK our National Charity is working with We Are Undefeatable to provide on line exercise opportunities for people with long term health conditions. Visit: WeAreUndefeatable.co.uk
If singing is more your thing, Singing for health has a selection of You Tube videos (not livestream) here
This resource is designed to help people wishing to improve and maintain their health through singing
Newspapers
The Daily Sparkle newspaper offers an 8 week free subscription and has activities such as quizzes, games, puzzles .They can be accessed here
Films and music
The British Film Institute has a large archive collection available and includes shorts, historical, international,home video,feature films and more. You can access the BFI here
If you like classical music you can visit the Classic FM website which has a good list of classical music livestreams and recordings to listen to and watch
The D word is the UK's only dementia based radio show. You can access it at: https://www.ukhealthradio.com/blog/program/the-d-word/
Nature and Wildlife
If nature and wildlife is more your style, you can pay a virtual visit to a zoo or even an interactive safari at the Kruger National Park South Africa.
Click on the links below to engage with these!
Redbridge Council
Additionally Redbridge Vision have a number of on line activities including quizzes, exercise, music and shows! You can access the website here
Arts and Culture
Google arts and culture is an on line platform providing digital tours of more than 2,500 museums and galleries around the world. You can access these here
National Theatre at home. Thursday evenings at 7pm and available to watch for 7 days after. Click here for more information
Colouring websites
Colouring works well on tablets and touchscreen devices, where it's easy to tap and fill white spaces. The Colour
website offers a wonderful choice of colourings from animals and flowers to vehicles, circuses and trains.