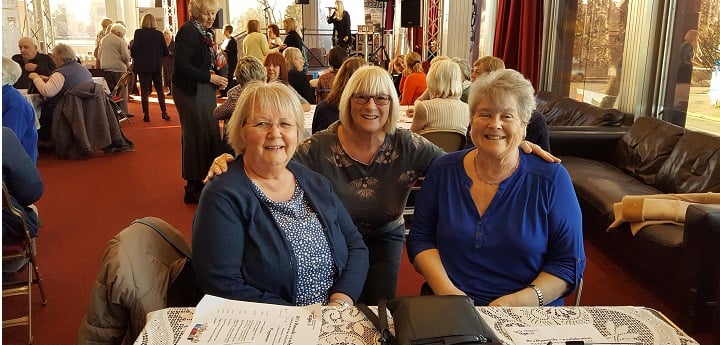 Join Di's Diamonds and take advantage of a range of regular activities across Redbridge, Barking & Dagenham and Havering.
The chief focus of Di's Diamonds over the last year has been in Havering where we were granted a new contract from the Local Authority. We are delighted to announcePeople from the other boroughs continue to be welcome to join in with any of our events and activities.
It's free to join if you are over 50 and if you provide an email address, we will email you the programme of events each month. As well as regular social activities, there are outings, theatre trips, and other special events for you to enjoy.
There is also Diamond Geezers, activities exclusively for men.
Here are just some of the activities you could be enjoying as a Di's Diamonds member during April, you can download the calendar below
Guildhall Museums and Art
Fun and Social afternoon
Cafe Chateau lunch
Art appreciation workshop
Bowling
Swimming
Irish Dancing
Silver Links Project
Companionship Club
Portabello Road market
To find out more or book your place, please get in touch. Email: disdiamonds@ageukrbh.org.uk
Contact us for more details on any of these or to join Di's Diamonds
You can find all our contact details on our contact us page.