Gentle Exercise Class Volunteer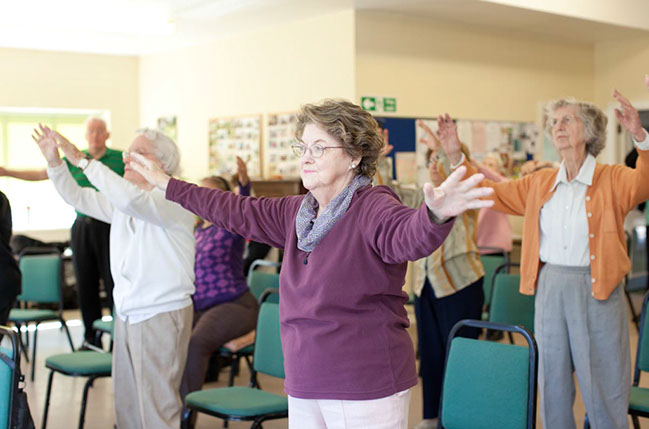 After being delivered via telephone and video link due to the coronavirus pandemic, classes have now restarted.
Volunteers assist in our gentle exercise classes, called Postural Stability Instruction (PSI).
These classes are for older people who have had a fall in the last twelve months and they enable the older person to gradually build strength.
Classes are for one hour a week, for twenty weeks, term-time only and are run by a trained instructor and an Age UK Solihull staff member.
They take place at the Renewal Christian Centre, Lode Lane on Mondays, Wednesdays and Thursdays.
Volunteers welcome the participants, who are often nervous to start with, and they are available during the class so they can let the instructor know if any participant needs further support.
It is a rewarding role, as participants grow in confidence over the course, and we have a high success rate in preventing future falls.
Meet Carol, who has volunteered as a Gentle Exercise Class Volunteer for over five years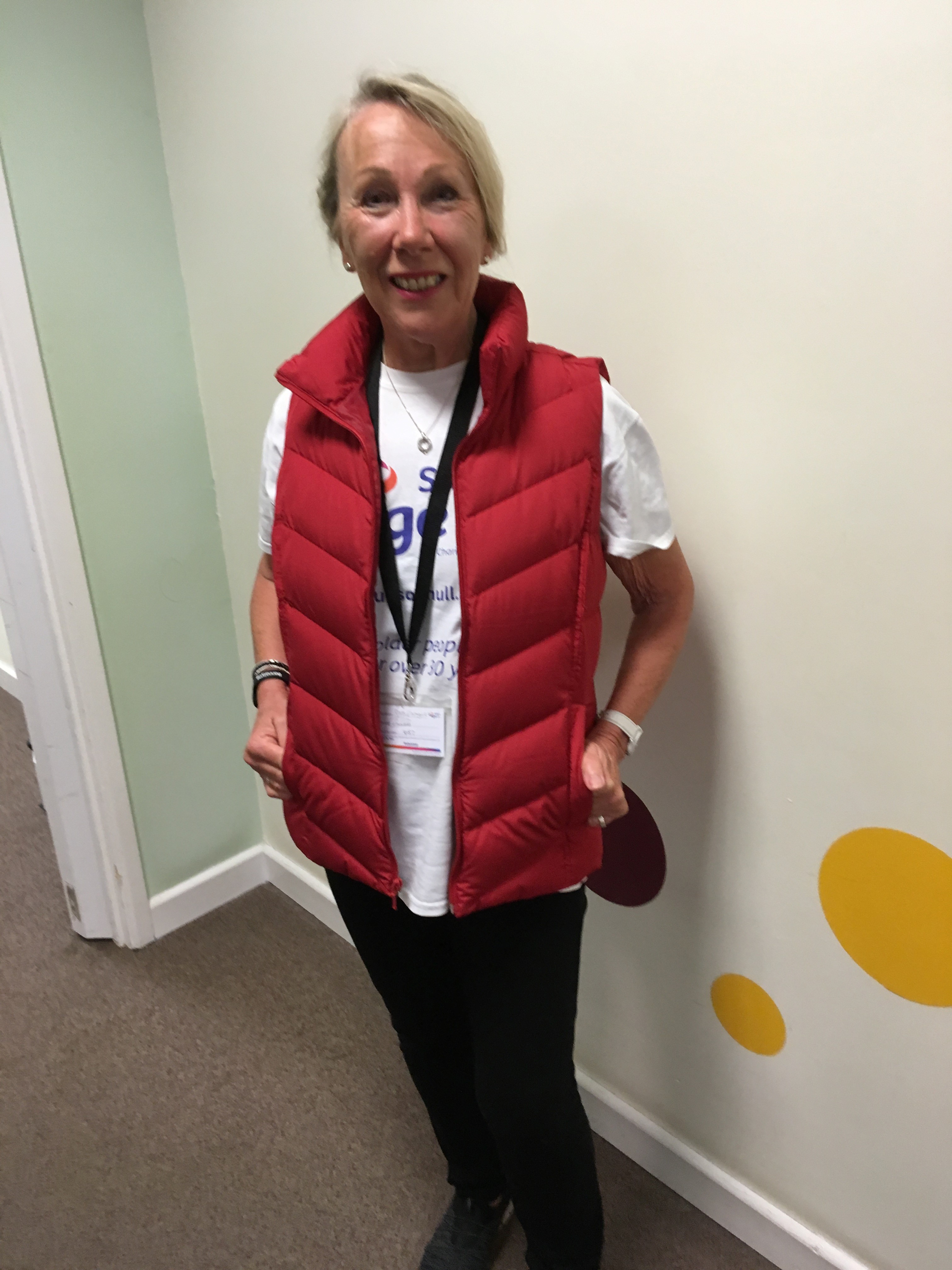 Important, rewarding and enjoyable
"I thoroughly enjoy my work as a volunteer with Age UK Solihull - it is an important, rewarding and enjoyable part of my life. Like all of our volunteers I too am proud to be involved with such a professional service and worthwhile charity.
"I have been a volunteer for five years now assisting with the Age UK Solihull Postural Stability Service where clients attend group classes following a fall to improve balance and strength and learn techniques to prevent future falls.
Excellent training and support
"I get involved with a variety of activities: driving clients from home to the course venue, admin tasks and being on hand to assist clients and with health and safety. The classes are relaxed and fun and there is always someone who needs help - a warm smile, an arm when unsteady, a drink of water, help with coats and equipment, or just a chat. The manager and trainers are highly professional and I have always received excellent training and support.
"It is so rewarding during the 20 week courses to continue see peoples' strength and mobility improve and see that the work I am involved with making a big difference to people's lives.
Hugely worthwhile
"Although the part I play is very small, the verbal gratitude and feedback I've received over the years from Age UK staff and our clients has always been more than expected and makes volunteering hugely worthwhile. Thank you all and long may it continue."
We love these comments from Carol, although disagree that the part she plays is small. All her support makes a huge difference to the participants of the classes, and we are very lucky to have people like her!
Interested in becoming a Gentle Exercise Volunteer?
Complete our application form and email to volunteering@ageuksolihull.org.uk.
More comments from our Gentle Exercise Class Volunteers
"I enjoy coming to volunteer at the PSI classes - the clients are so appreciative and it's amazing to see their progression from week to week."
"It is the most rewarding job I could think of. Not only are we seen as their friends, but we are also seen by them as a carer. We are their if anything happens and we can even be there just to provide some company."
"I have seen big improvements within the clients that I pick up and drop off. Their mobility has become so much stronger and we notice it in the little things like opening the car door and leaving their house."
"It gives me an opportunity to give back to society while I feel able, fit and well. It is very rewarding to see people's health and mobility improve and to be involved in a hugely professional and worthwhile service."