Keeping in Touch Volunteer
As a Keeping in Touch Volunteer you could provide company for a lonely older person in Sunderland.
Betty, Age UK Sunderland's cover girl is back again!
Sadly Betty describes the struggle older people in Sunderland face every day in the fight against social isolation and loneliness.
It's thanks to the great work of Age UK Sunderland staff and volunteers that we can continue to make a difference to the lives of older people in Sunderland so well done everyone!
Tracy Collins, Director of Age UK Sunderland commented "Betty articulates the devastating effects social isolation and loneliness that many older people feel in Sunderland, loneliness is literally a killer for older people. We are very proud to have Betty as Age UK Sunderland's poster girl. What a wonderful lady."
If you would like to volunteer for our Keeping In Touch service to support many more like Betty please contact us on Tel: 0191 514 1131.
It's all about Betty
Through our Keeping in Touch services, Age UK Sunderland offers companionship and support to older people across the City.
Our Friendly Faces home visiting service provides volunteers who make regular social visits, offering company and a friendly chat to older people who live alone, are housebound and have days when they see no one.
For those who would prefer to chat without having someone in their home, our Telephone Service offers a regular call to look forward to, building friendships and helping to alleviate loneliness.
Your help could make all the difference to someone just like Betty.
If you would like to become a befriending volunteer and can spare an hour or two each week, we would love to hear from you. Please contact our Keeping in Touch Co-ordinator on 0191 514 1131.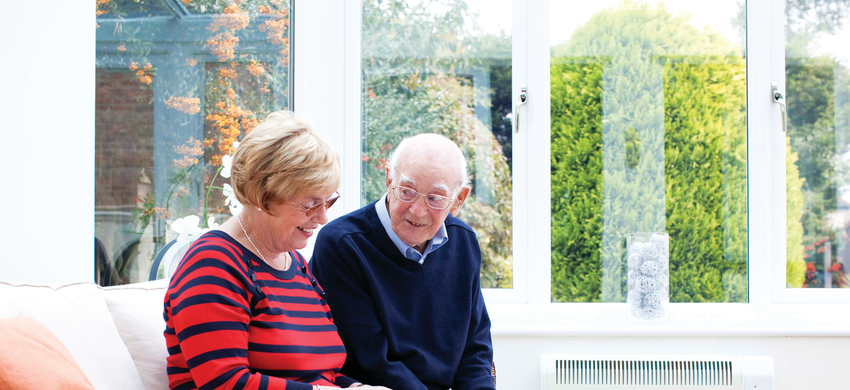 What do Keeping in Touch Volunteers do?
It's a terrible thing to be lonely. Did you know that 1.2 million older people are chronically lonely? You can do something to help by becoming a volunteer with Age UK Sunderland.
Keeping in Touch Volunteers get matched with an older person in the community. They visit them or call them on a regular basis to provide companionship.
What you will get out of it?
It's a great way to make a real difference to someone's life
You'll be giving something to your community
You get to be part of Age UK Sunderland's volunteer team
Volunteers tell us they find Keeping in Touch really rewarding
What is expected of me?
Keeping in Touch volunteers are expected to call or visit their friend regularly. This usually involves a commitment of around 2 hours per week, over a long period of time. Volunteers will also need to attend a short training session and provide references, as well as undergoing an enhanced DBS check.
For further information about becoming a Keeping in Touch Volunteer please contact:
Barry Hall
Volunteer Co-Ordinator
Age UK Sunderland
Bradbury Centre
Stockton Road
Sunderland
SR2 7AQ
Phone: 0191 565 9045