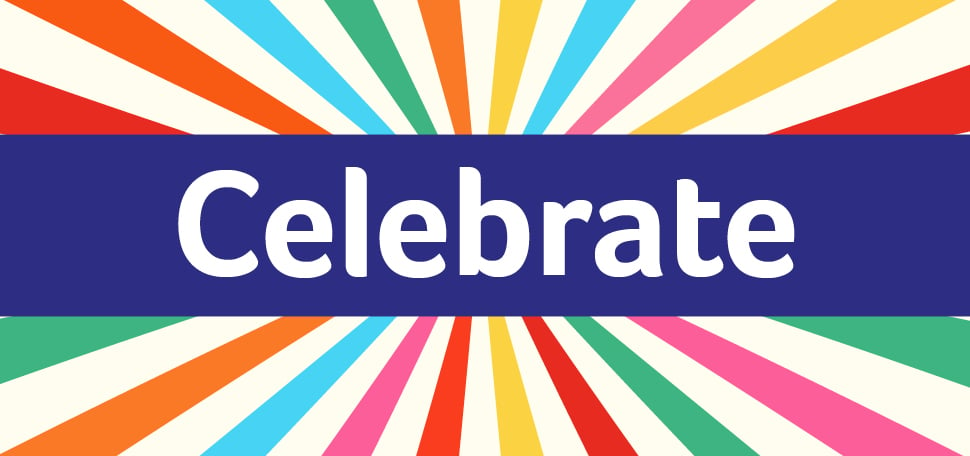 We are celebrating our 65th birthday in 2022 and to mark the occasion our staff and volunteers are taking to the roads across Sussex in a beautiful vintage bus!
Come and join us for some birthday cake and bubbles, sign our giant touring birthday card and have a selfie for our #65years of smiles…

65th Roadshow Tour
Look out for our Birthday Party Bus – The Brighton Regency Routemaster – which will be dressed up for the occasion in brightly coloured celebratory ribbon and bunting. You won't be able to miss our bright red double decker vintage bus which will be touring around Sussex at various times in Summer and Autumn.
The route
We'll be heading to various localities (highlighted in bold below) where we'll be asking people to come and see us and find out more about our 65th campaign and the vital work we do to support older people across our Sussex communities.

Photo smiles and stories
Tell us your Age UK West Sussex, Brighton & Hove Story. Did we help you or someone you know? Did you work or Volunteer for us? Were you a Trustee or committee member?

Share your story with us today by emailing connect@ageukwsbh.org.uk, on tag us on social media (Facebook, Instagram & Twitter @ageukwsbh) or call us on 0800 019 1310 to arrange an interview.


Be part of our 65th Selfie Sun Wall
Celebrate with us at our birthday events* and take your photo against the backdrop of our vintage inspired sun wall! Then, share with your friends and family on social media. Remember to tag us with your birthday snap and you could win a bottle of prosecco!** The best selfie wins!
*selected events only, to see where our Selfie Sun Wall will be check events list below.
**Judging to take place no later than one month after each birthday event and a bottle of Prosecco will be sent to each winner. Judges decision is final.



Activities & Events
We will be attending a number of events this summer as part of our birthday celebrations. Check out where and when you'll be able to find us in the list below. We hope you'll be able to join us...
4 June - Carnival, Bognor Regis
10-12 June - South of England Show, Ardingly*

17th June - Chichester Farmers Market, Chichester
18 June - Summer in Hotham Park, Bognor Regis
03 July - Paddle Round the Pier, Hove*
11-15 July - Volunteer Open Days, various localities*
19 July – Lamb House Birthday Party, Haywards Heath
30 July – Lamb House Summer Fair, Haywards Heath
06 August - Pride, Brighton
September (date tbc) - Kings Weald Community Day, Burgess Hill*
26-30 September - Ageing Well One Garden Trip, Brighton
01 October - Older People's Day*
November/December (date tbc) - Birthday Party, Chichester

*Birthday events where Selfie Sun Wall will be present.
Events in bold where Routemaster Bus will be present.

Visit our activities and events pages to find out what other celebrations are happening at our community centres and clubs.

Challenge 65
As it's our 65th birthday this year we would like your help to raise £65,000. This year more than ever, it's vital for people to reconnect after a period of isolation and the pandemic.

As well as going out and about on our Birthday Roadshow we are raising vital funds for our Befriending & Connecting Service. This service is a lifeline to so many people across Sussex and we hope to build on it's foundations and make it an even greater service with more support for those that need us the most.

Together we can help provide essential support for local older people.
Find out more about our Befriending & Connecting Service
Photo Permissions
Photos taken by Age UK West Sussex, Brighton & Hove during the course of the 65th Selfie Sun Wall/Screen promotion and at our birthday events may be used in its publications, advertising or other media activities (including the Internet) for up to 5 years from the date of the event, including mailings for educational and awareness purposes.