Support at home after hospital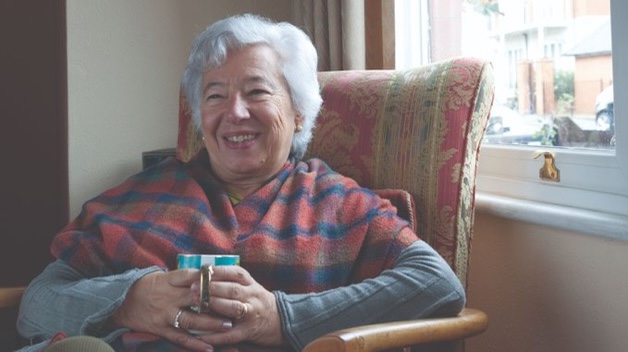 Worried about coming home after hospital? Will you be going into hospital soon? Are you worried about being alone and coping when you return home? Do you look after a friend or relative and are concerned how you would manage?
This service is for any of the following...
People aged 65+
Older people living alone
Family or friend carers aged 18+ who have been in hospital themselves or those whose cared for have just come out of hospital
If you about to leave hospital or are due to be discharged
How can this service help me?
You can have an over the phone assessment or we can visit you to make sure you are safe within your first week home from hospital. We can arrange for one of our volunteer co-ordinators to visit for up to 6 weeks following your discharge from hospital. We will support you to regain your confidence and independence. We can provide practical support to carers or the person they look after.

All our volunteers have an enhanced DBS check, references and ongoing support and training.
How we can help you
Even if you have already made arrangements such as home help or personal care, our Support at Home after Hospital volunteer could:
Pop in for a chat
Support you to do the things you did before your hospital stay
Help you to get your prescriptions and shopping
Support you to attend your hospital or doctor's appointment
Provide information on other services and liaise on your behalf
Help you with your caring role e.g. sitting with the cared for or getting you support
Assist with finances, paperwork and benefits entitlements through AUKWSBH Information & Advice service or Carers Support WS Benefits Advisor
Small practical tasks in and out of the home
The service is unable to provide; assistance with personal care, dress wounds, lifting clients or counselling. We cannot administer medication but we can support you to find the assistance you require. Although the service cannot provide an emergency shopping service we can, when required, pick up some essentials while we work with you to find a shopping service that meets your needs.
How do I get this service?
It's easy to make a referral. Either contact the service or you can ask a Healthcare Professional, social worker, friend or relative to contact us on your behalf. There is no charge for this service as it is supported by West Sussex County Council.
For more details or a referral
Age UK West Sussex Brighton & Hove are the lead provider for this West Sussex County Council commissioned service. We are working in partnership with Guild Care and Carers Support West Sussex to deliver a county-wide 'Support at Home after Hospital' service for people living within West Sussex.
Call: 01903 717130
Take home and settle provides immediate support to vulnerable older people upon discharge from hospital or attendance to A&E or the medical assessments unit.

Could you spare a few hours a week for 6 weeks at a time?