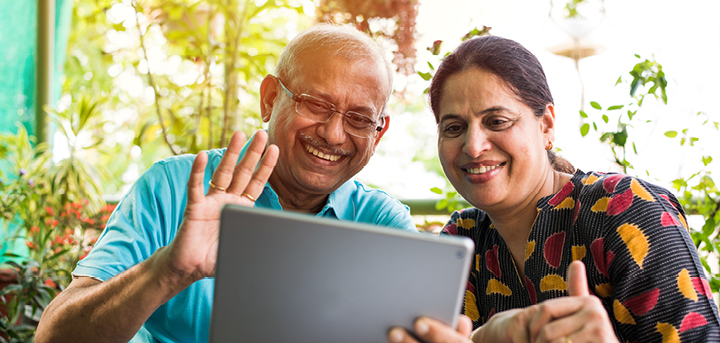 Age UK West Sussex, Brighton & Hove
29-31 Prestonville Road
Brighton
West Sussex
BN1 3TJ
United Kingdom
Our free 'Lets Get Digital' service supports everyone 50+ wanting more confidence getting online and using digital technology.
Please note, the above address is an administrative office and is not open to the public. To find out more about this service and how we can support you, please use the contact details on this page.
What is the 'Lets Get Digital' service?
This is a service that we can tailor to your needs, so if you want to shop online, speak to family across the globe or send an email – get in touch! We know using digital technology can be challenging, but we hope we can make it that little bit easier and get you digitally connected. We'll focus on security and safety as well as other essential tools to keep you informed, independent, connected and healthy. We can even loan you a tablet if you need to get set up.
How does it work?
Anyone aged 50+ in the Brighton & Hove area is welcome to access our service by calling or emailing us. We'll then organise an initial chat with you to understand your individual needs, your experience of using digital technology and what you would like to achieve with us. We can then arrange a 1:1 session with our Digital Team or invite you to join our Tech and Tea sessions.
You will be able to:
✅ Borrow a tablet device using our loan scheme
✅ Join sessions to improve your digital skills and confidence
✅ Organise a personal support session

Click here to download our Let's Get Digital leaflet.