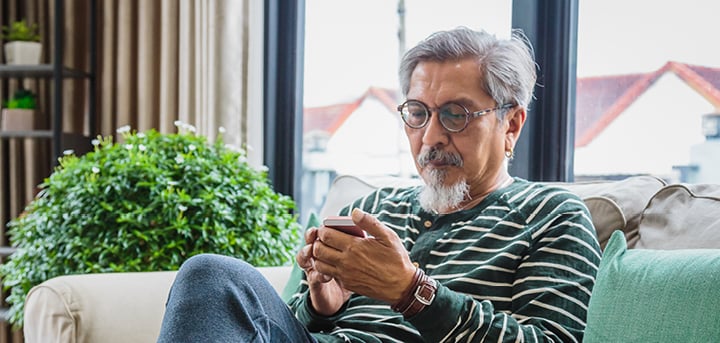 Age UK West Sussex, Brighton & Hove
29-31 Prestonville Road
Brighton
West Sussex
BN1 3TJ
United Kingdom
The right money advice can make all the difference. If you manage your money better, you really can live better. Less worry, more peace of mind.

If you are over 50 and worried about money, please contact our Advice team on 0800 019 1310 between 9am - 2pm Monday to Friday (select option 2).
Please note, the above address is an administrative office and is not open to the public. To find out more about this service and how we can support you, please use the contact details on this page.
Who is it for?
Our advisers can cover anything from benefits, pensions and retirement planning, budgeting to saving and lots more and because the service is truly impartial, we won't recommend any products or try to sell you anything.

This service is totally confidential and is delivered by trained staff.

We provide information on:
✅ Budgeting
✅ Saving
✅ Pensions
✅ Paying For Care
✅ Debt
✅ Benefits

We cover the whole of West Sussex, but if we can't help you, we'll put you in touch with people who can.
Our five key principles
1. On my side
The service is impartial and has no connections with the Government or the Financial Services Industry.

2. Supportive
The service provides information and guidance that enables you to make better decisions and take positive steps towards improving your finances.

3. Preventative
The aim is to help prevent financial difficulties and address the underlying root causes of poor financial decision making, including knowledge, financial literacy and money management skills.

4. Universal
The service is free and available to all. Age UK West Sussex & Brighton & Hove will provide appointments for people over 50.

5. Sales free
The service does not sell or make recommendations about specific products or companies.