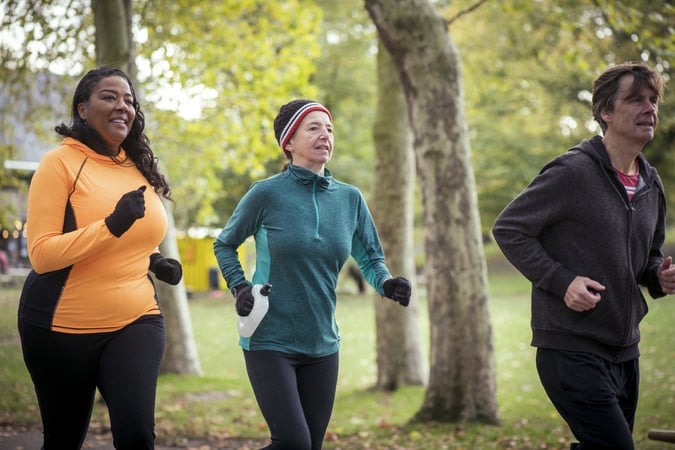 Our bodies were made to move
It's a myth that getting older means an end to being active. We can help you to keep moving, whatever your age.
Want to improve your fitness but don't know where to start? Find out what activities we offer.
Exercise with us online

If you haven't had the chance yet then check us out on YouTube as we've got some exercise videos to keep you healthy and active. We've got everything from seated exercise, chair pilates, cardio circuits and more!



Exercise classes at our centres

We offer a number of different exercise classes at our centres and in the community. There's something for everyone - from more sedate chair-based exercise to dancing. The Laburnum centre in Bognor Regis even has it's own gym.

To find out what's available near you visit our events and activities pages (link below).
We're excited to be part of the
Age UK's

Walking Football programme

Walking Football offers physical activity and the chance to socialise while playing the beautiful game at a slower pace.Whether you've never played before or you're looking to get back into it, our sessions are open to all abilities. It's
a great way to keep fit and excellent for your mental health & wellbeing.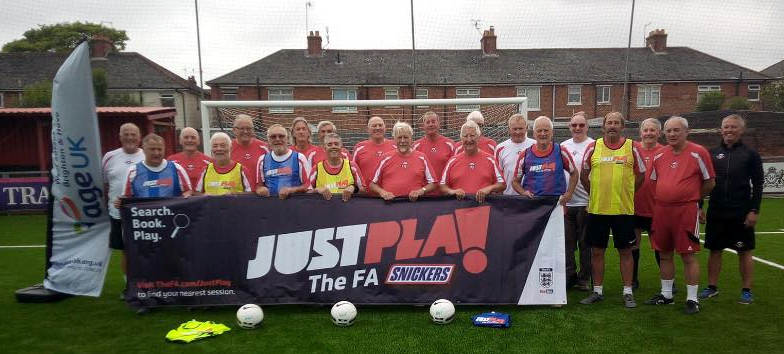 To find out more about Walking Football, please contact John Donoghue -
If you still need convincing...
Regular activity can lower your risk of heart disease, stroke, some cancers, depression and dementia.
Moving more helps your thinking skills – like problem-solving, decision-making and remembering facts and words.
Being active can lessen aches and pains, help you stay steady on your feet and boost your mood.