Include-IT Mersey Project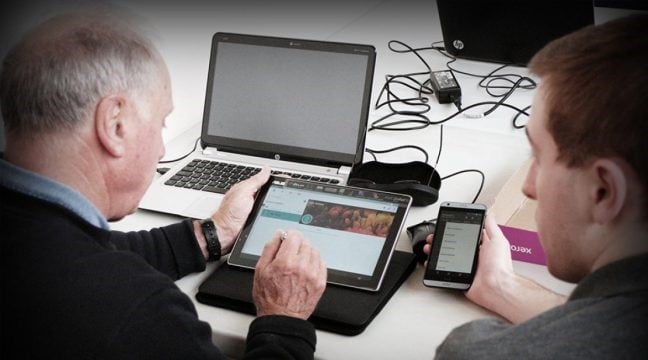 Include-IT Mersey Digital Inclusion project offers IT skills training and employment support for local, unemployed people, especially those aged 45 and over.
Include-IT Mersey is a new project, jointly funded by the European Social Fund and the Big Lottery Fund as part of its 2014-2020 Building Better Opportunities Programme. The project will provide a personalised package of support to digitally excluded residents of the Liverpool City Region and Wirral that are out of work to help improve their IT and online skills, confidence in using and practical access to digital technologies and, ultimately, support them towards and into employment.
Led by Sefton CVS, this innovative multi-agency partnership is founded on partners that really care about their local communities.
Age UK Wirral will be running this 8 week course from August of this year to September 2018 at Seacombe and Birkenhead libraries.
Project Coordinator for Age UK Wirral Debbie Montgomery says:
"We are very excited to have been given the opportunity to run this course in Wallasey and Birkenhead. There are many older people who are looking for work who are missing out hugely by not have the IT skills required to search online for employment or to further educate themselves."
This will help learners to develop their IT skills, access online services and digital technologies and they will receive the best possible service, whatever their starting point. The course also includes employability and personal skills development to support people into or closer to employment.
Developing IT skills and getting online can open up a whole new world to people in many different ways!
Who can apply?
Learners can apply if they live in the Wallasey, Birkenhead, Tranmere and Rock Ferry areas. For further details and to check eligibility please call the Include IT Team on 0151 482 3456