Include-IT Mersey Project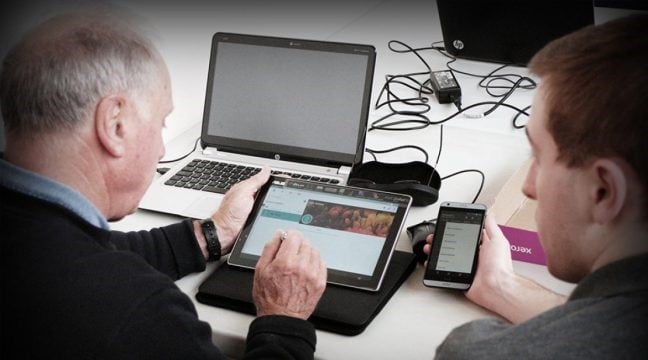 Age UK Wirral's Include-IT Mersey Digital Inclusion Project, offers IT skills training and employment support for local, unemployed & economically inactive people, especially those aged 18+ and over.

Include-IT Mersey is a project, jointly funded by the European Social Fund and the Big Lottery Fund as part of its Building Better Opportunities Programme. Delivered by Age UK Wirral, the project will provide a personalised package of support to digitally excluded residents of Wirral and Liverpool City Regions. The project aims to help improve their IT and online skills, give confidence and practical access to digital technologies, offering help and support towards becoming work ready and ultimately into employment. Led by Sefton CVS, this innovative multi-agency partnership really cares about their local communities.

Age UK Wirral will be running the 8-week courses until the end of December 2022 at MENCAP Market St Birkenhead and Meadowcroft Community Wellbeing Hub in Bromborough

Project Coordinator for Age UK Wirral John Edgar says:
"We are very excited to have been given the opportunity to run this course in Birkenhead & Bromborough. There are many people who are looking for work who are missing out hugely by not having the IT skills required to search online for employment or to further educate themselves."

This project will help learners to develop their IT skills, access online services and digital technologies and they will receive the best possible service, whatever their starting point. The course also includes employability and personal skills development to support people into or closer to employment.
Developing IT skills and getting online can open up a completely new world to people in many different ways!

Who can apply?
Learners can apply if they live in Wirral, if they are aged 18+ plus and, not in any paid work, not currently attending another ESF funded course. For further details and to check eligibility please call the Include IT Team on 0151 482 3456
HELP WITH TRAVEL COSTS, CHILD CARE COSTS, FREE LUNCH INCLUDED, AND A 7" AMAZON FIRETABLET ON COMPLETION!